Happy Tuesday morning--and a very Happy Birthday to my awesome mom-in-law, Barbara! Today's TT theme is ruffian manicures. I've tried doing these before, but the results were...yikes. They just gave me a humongous sad. But I girded my loins and gave it one more shot, and this time it didn't suck! WooHoo!
I'd love to have a more uniform shape to those lines, but hey, I'd love a pony too. This is easily the best result I've managed with a ruffian, so I'm not going to complain. The gold is Zoya Ziv, which has become one of my favourites, and the teal creme is
Skinfood BL514
. By the way, Skinfood or Skin Food? I've seen it both ways. Their websites use Skinfood more often, though, so that's what I'm going with for now. Anyway, I think using this polish made all the difference because in addition to having a reasonably wide brush, it's easy to control, and it's also pretty much a one-coater. That meant I didn't have to futz around with trying to go back and build my top colour without messing up the ruffian line.
This combination gave me an idea for something extra, but since I knew I'd run screaming into the night if I messed things up by overcooking my first successful ruffian attempt, I went ahead and top coated, took my pics, and made sure I had at least one decent one to use. Then I did a saran wrap manicure on top of the ruffian with more Zoya Ziv. I think it looks a little like turquoise jewelry!
So, what do you guys think of the ruffian look? It's a tricky one to pull off--at least for me--and I think the right colour combination can make a big difference. I can't wait to see what my fellow Twinsies picked for theirs!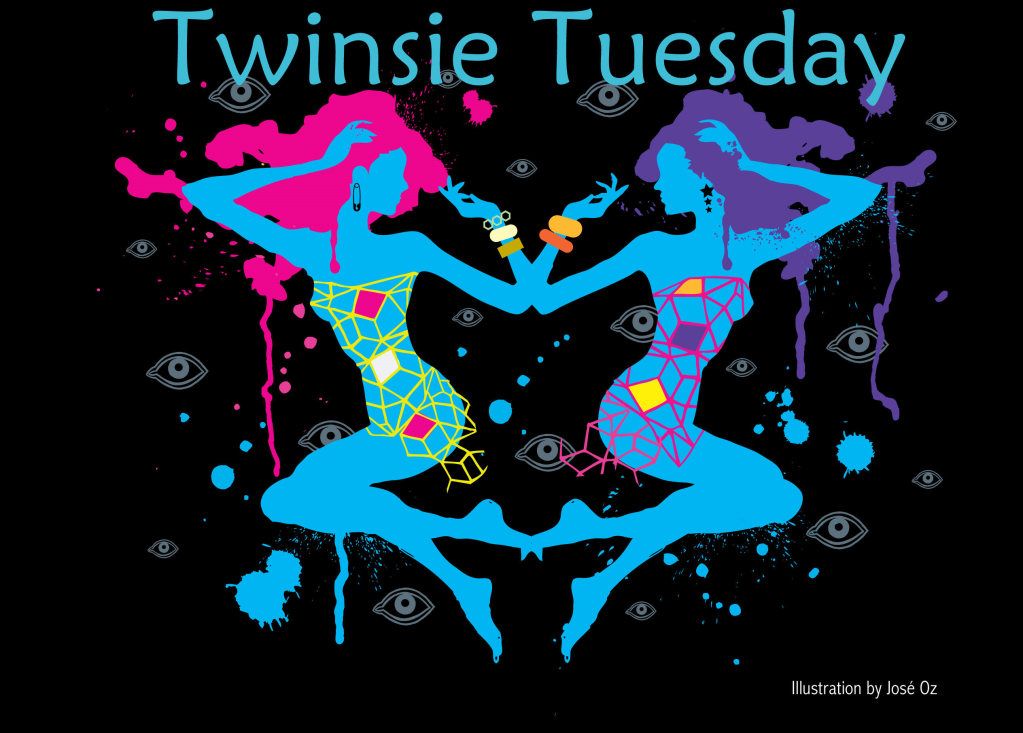 Amanda at
Amandalandish
Anna at
Going to the Showing
Anne at
Grape Fizz Nails
Ashley at
Art Evolve
Brandi at
The Beaulieu Review
Chelsea at
Nailed Blog
ChiChi at
I'm Just Me...ChiChi
Cordia at
Seriously Swatched
Elizabeth at Did My Nails
Jamie at
Polish, Please!
Katherine at
Haul of Fame
Maribeth at
Obsessive Cosmetic Hoarders Unite
Marisa at
Polish Obsession
Meredith at
Polish and Charms
Nory at
Fierce Makeup and Nails
Rachel at
Top Coat It
Sarah at
See Sarah Swatch
Tara at
Polishy of Truth