Happy Hump Day! It's Wednesday, which puts me halfway through Purple Week, my week-long colour challenge with
Amanda
! Today's polish is from Dress Up, a brand I'd never heard of before my last trip to the Konad shop in Mong Kok. They had a swatch wheel full of these suede polishes, though, and I actually surprised myself by picking the purple one.
This is Dress Up 27 Suede. Or Dress Up Suede 27. Whichever, the finish is awesome!
This matte, "suede" finish is velvet-smooth to the touch, and the formula was just great! Good consistency, easy to control, and essentially opaque in just one coat (I'm wearing two here). What I thought was more of a dusty shade of purple turned out to be closer to grape in brighter light, but I'm surprisingly a lot more okay with that today than I probably would have been last week. I'm still not bright purple's biggest fan, but I think I'm being seduced by this amazing finish. This is a boldly purple polish...and I like it!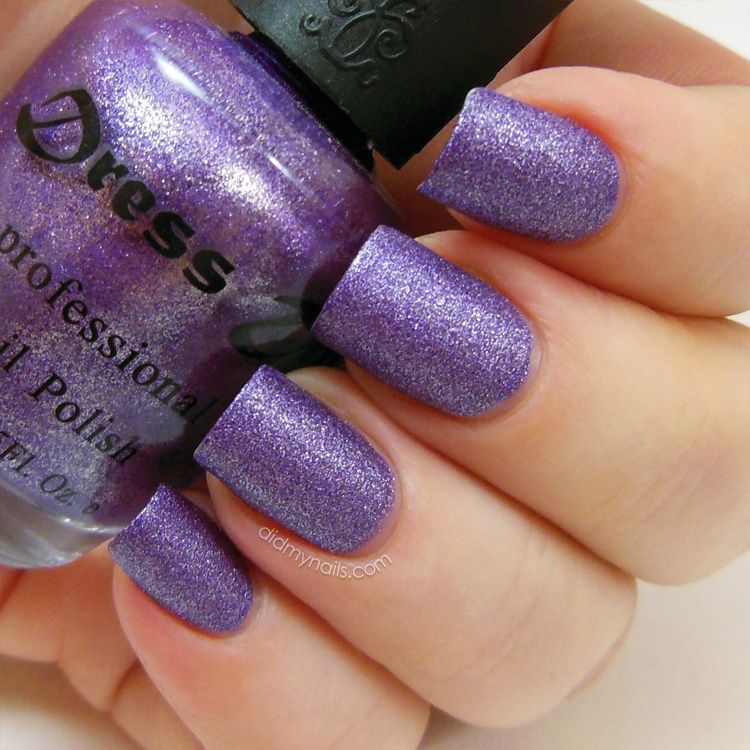 Of course, I had to try it with a glossy top coat too, so here it is under Nubar Diamont Seal & Shine. All that shimmer? Le WOW. I give myself about a week, tops, before I hit that Konad store again and just go nuts on the rest of these.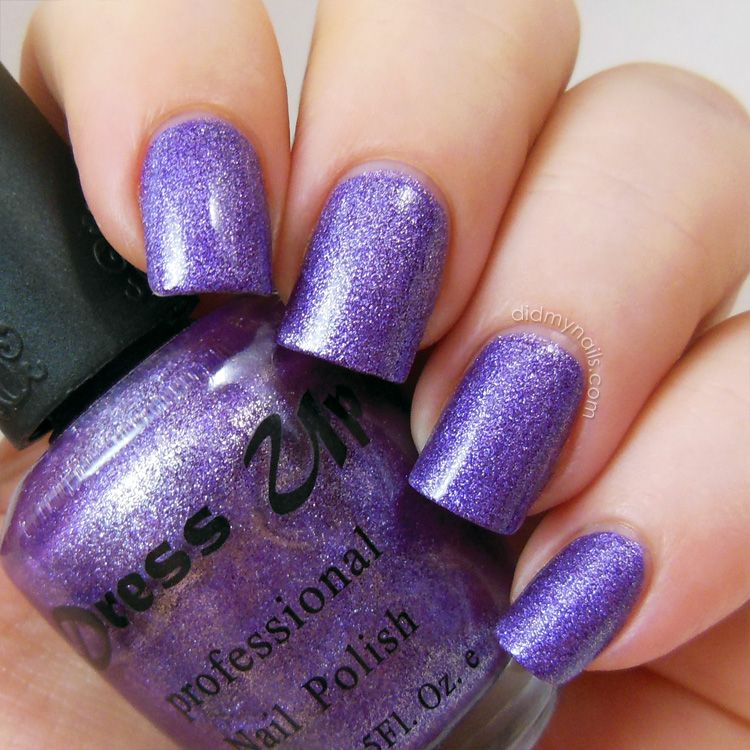 Hopefully
Amanda
is having this much fun with her side of this week's challenge! I don't remember if Dress Up had a teal suede or not, but if they do, it
will
be mine.