As I mentioned in my
swatch/review
of OPI You Only Live Twice, The Living Daylights was the polish I'd most wanted from the Skyfall Collection--and predictably so for me, given that it a) is a glitter, and b) has teal in the mix. I didn't hold much hope of getting it, though, considering the US was essentially sold out of it before the collection even made it to Hong Kong. And sure enough, when the collection reached us, it apparently left The Living Daylights behind. Sadface, living with disappointment, life goes on. Then weeks later, I suddenly spotted it, all fashionably late and on display. Happyface and glee!
Sooo much love. OPI The Living Daylights contains medium copper, silver, and teal hex glitters in a clear base, and it applied just beautifully. This is one coat (with the very smallest bit of additional dabbing) over Sation RV There Yet? (thank you again,
Anna
!).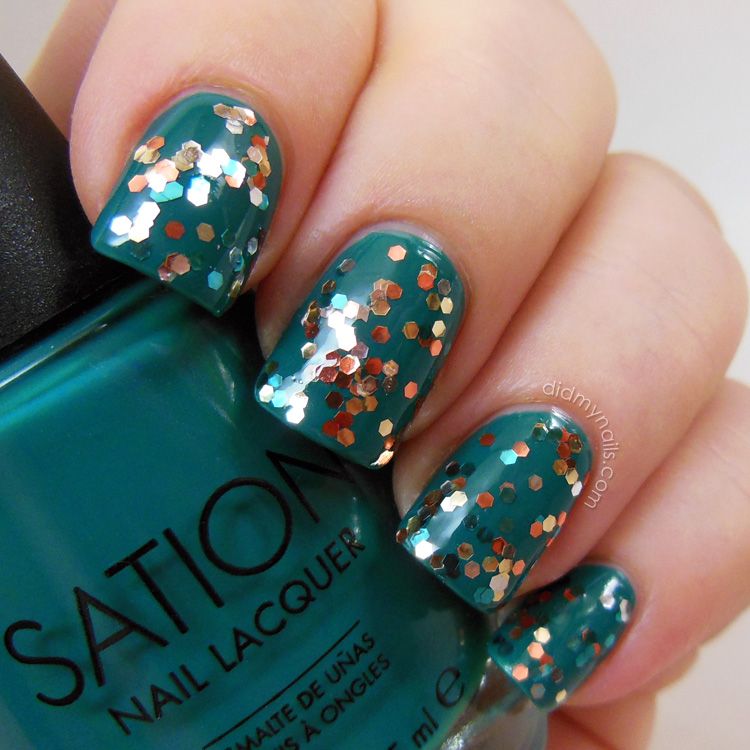 I thought the teals would go well together, but I had no idea just
how
well. Practically identical, the teal glitter almost disappears into the base but then flares with the light. That bummed me just a little for about half a minute, but the more I looked, the more I loved it. OPI nailed it with this trio, and I like that the base doesn't clash or compete. This glitter was definitely worth the wait!