This week's TT theme is nails from a vintage beauty advert, and after googling the subject for several days, I've learned that with few exceptions, vintage nails = red. Possibly pink. Peach if you're adventurous. Black if you're rich and live in ancient China.
Without a doubt, Revlon Cherries in the Snow, first introduced in the early '50's, is one of
the
nail polish classics. And since half-moon manicures were all the rage as far back as the 1930's, I decided to combine the two for today's vintage nails.
Actually the real "vintage" look from the '30's features almond-shaped nails with a half-moon left unpainted at the base and tip...
...only when I tried to replicate the look, it did not look right on these square-ish tips. I also took a little liberty with the "unpainted" area. Namely, I painted it. Well, sponged it, to be more accurate, but come on--are you going to tell me those "Robin Red" nails are naturally that white? Advert colorizers,
j'accuse!
That's gotta be some pre-Photoshop fakery there. Still, I liked the higher-contrast look of the whitened half-moon and thought a roughly sponged application of OPI My Boyfriend Scales Walls might a) be a little softer, and b) look a little bit like snow, to go with my new Revlon Cherries in the Snow polish.
I was actually out yesterday looking for a good vintage-looking red and stumbled across Cherries by chance in the bins at Sasa. I was surprised at how strongly pink it leans. In fact, I'd call it more raspberry than red, and in lower light it's practically fuchsia. The coverage on it is fantastic, though--if I hadn't planned to take pictures I could easily have gotten by with just one coat!
I wonder how many of the other Twinsies went with half-moons and/or classic red for this theme? I'm literally finishing this up with about 2 minutes to go until posting time, so I'm about to find out!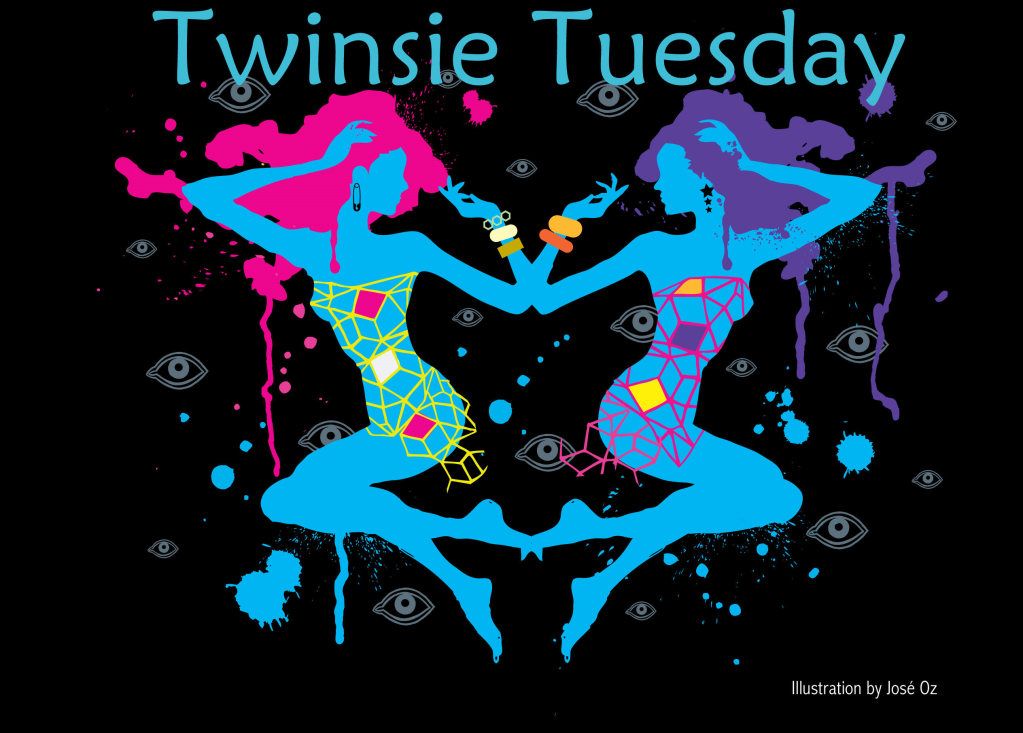 Amanda at
Amandalandish
Anna at
Going to the Showing
Anne at
Grape Fizz Nails
Ashley at
Art Evolve
Brandi at
The Collegiate Nail
Chelsea at
Nailed Blog
ChiChi at
I'm Just Me...ChiChi
Cordia at
Seriously Swatched
Elizabeth at Did My Nails
Jamie at
Polish, Please!
Katherine at
Haul of Fame
Maribeth at
Obsessive Cosmetic Hoarders Unite
Marisa at
Polish Obsession
Meredith at
Polish and Charms
Nory at
Fierce Makeup and Nails
Rachel at
Top Coat It
Sarah at
See Sarah Swatch
Tara at
Polishy of Truth