Twinsie Tuesday on a Thursday? Yup! Today is the group's one-year anniversary, and we're marking the occasion with some Then and Now. For original members, that means going back to its very first post, and those of us who joined later are revisiting our own firsts with the group.
My first TT post was China Glaze
Zombie Zest
, a fabulously ugly-awesome green from the 2010 Halloween Awakening Collection. For your viewing pleasure, my original swatch, in all its oddly-lit, patchy glory.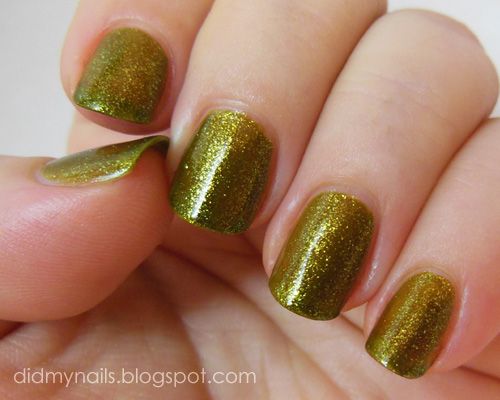 That thumb is the envy of hitchhikers around the world.
Super-sexy, right? Moving
very
quickly on to Now...
Daaang. Lighting, nail shape, application, hand position, watermarking...I can't even believe how different it looks! And it's worth mentioning that I love this polish now even more than I did back then. The glassflecks are so rich and sparkling, and the olive/lime green is all kinds of cool.
Of course the pessimist in me can't help wondering what glaring flaws I'm going to see in these swatches a few months from now, because that's how my ego rolls. For now, though, I have to admit that I'm really encouraged to see that a little time and effort can produce such visible improvement, especially when I'm doing something I enjoy this much.
Happy Anniversary to my fellow Twinsies--I'll be 'round in just a little bit to see more Then and Now!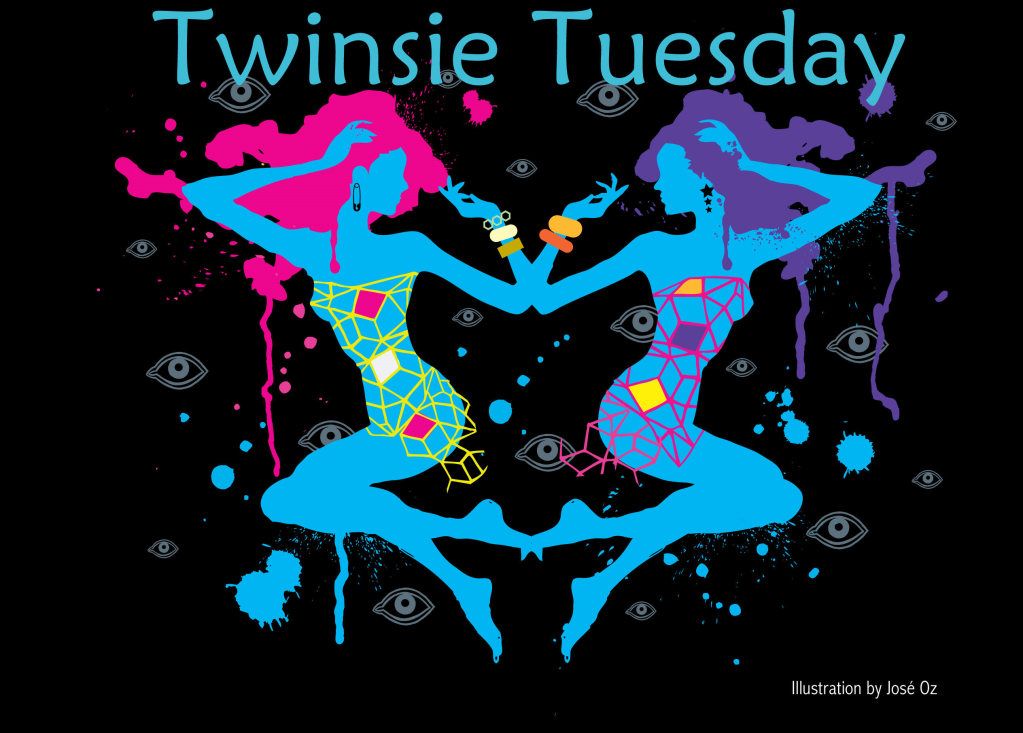 Amanda at
Amandalandish
Anna at
Going to the Showing
Anne at
Grape Fizz Nails
Ashley at
Art Evolve
Brandi at
The Collegiate Nail
Chelsea at
Nailed Blog
ChiChi at
I'm Just Me...ChiChi
Cordia at
Seriously Swatched
Elizabeth at Did My Nails
Jamie at
Polish, Please!
Katherine at
Haul of Fame
Maribeth at
Obsessive Cosmetic Hoarders Unite
Marisa at
Polish Obsession
Meredith at
Polish and Charms
Nory at
Fierce Makeup and Nails
Rachel at
Top Coat It
Sarah at
See Sarah Swatch
Tara at
Polishy of Truth