Happy 2013, everyone! Today's Twinsie Tuesday theme is, appropriately, New Year's, so I decided to go with a family tradition. When I was growing up, every New Year's Day, Grandmama would have a big pot of black eyed peas on the stove. They're what you're supposed to eat in the Southeastern US for luck on New Year's, along with greens (collard, turnip, mustard) or cabbage. Husband and I used to hit Piccadilly Cafeteria every January 1st to continue the tradition. Well, here in Hong Kong, I get my cabbage fix at the Shanghainese place around the corner, but since black eyed peas are in short supply, I decided to sport them this year on my nails.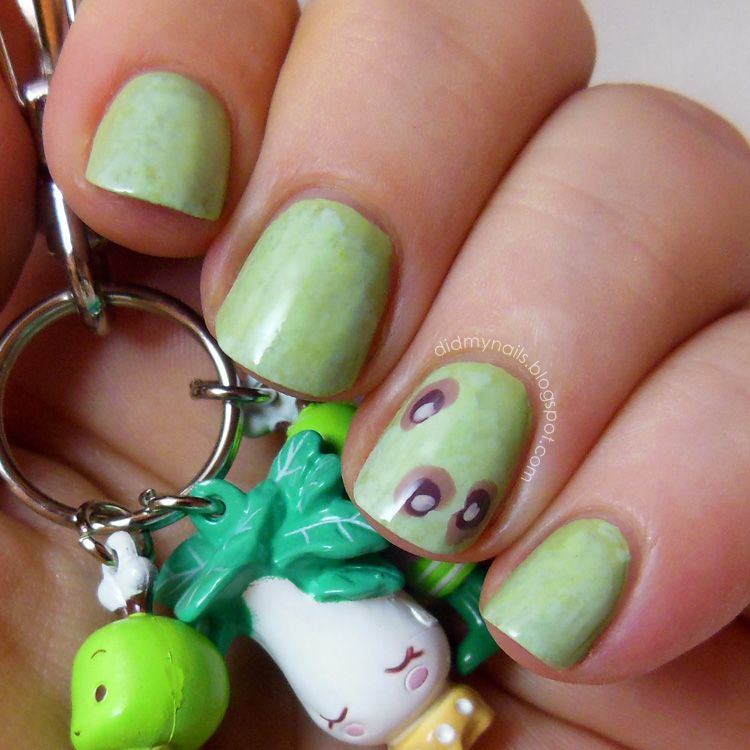 The background is a cabbage-y, sponged blend of Essie Navigate Her, OPI Gargantuan Green Grape, and China Glaze Re-fresh Mint, and then I dotted the black eyed peas with OPI Tickle My France-y, a hand-mixed darker brown, and Orly Decades of Dysfunction. The little keychain I'm holding is from the Taiwan National Museum, representing
The Jadeite Cabbage
, which isn't particularly New Year's related; I just think it's cute. Also, cabbage.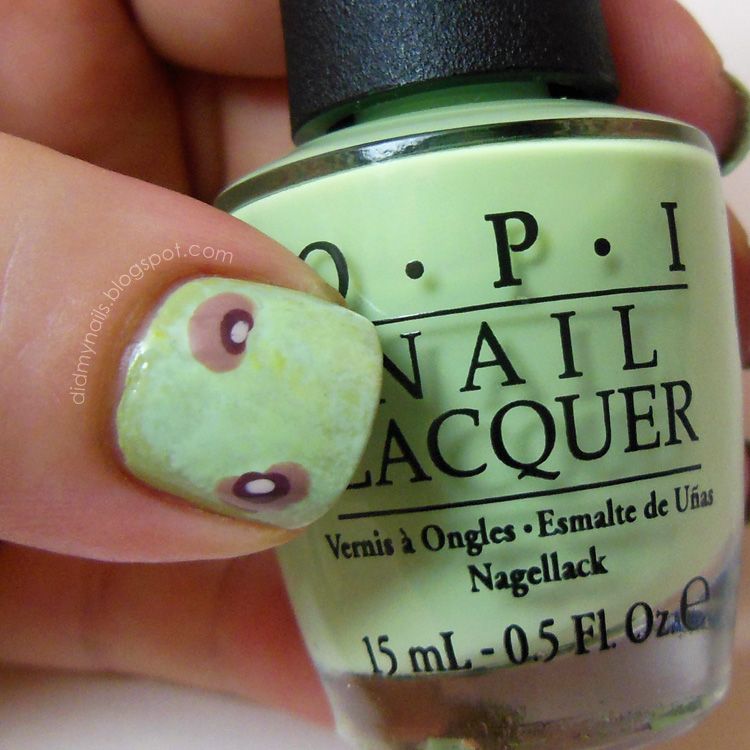 I hope everyone had a great, fun, safe New Year's Eve and is off to a great 2013! For more New Year's nails, please swing by the other Twinsie Tuesday blogs, as I am about to do in 3...2...1...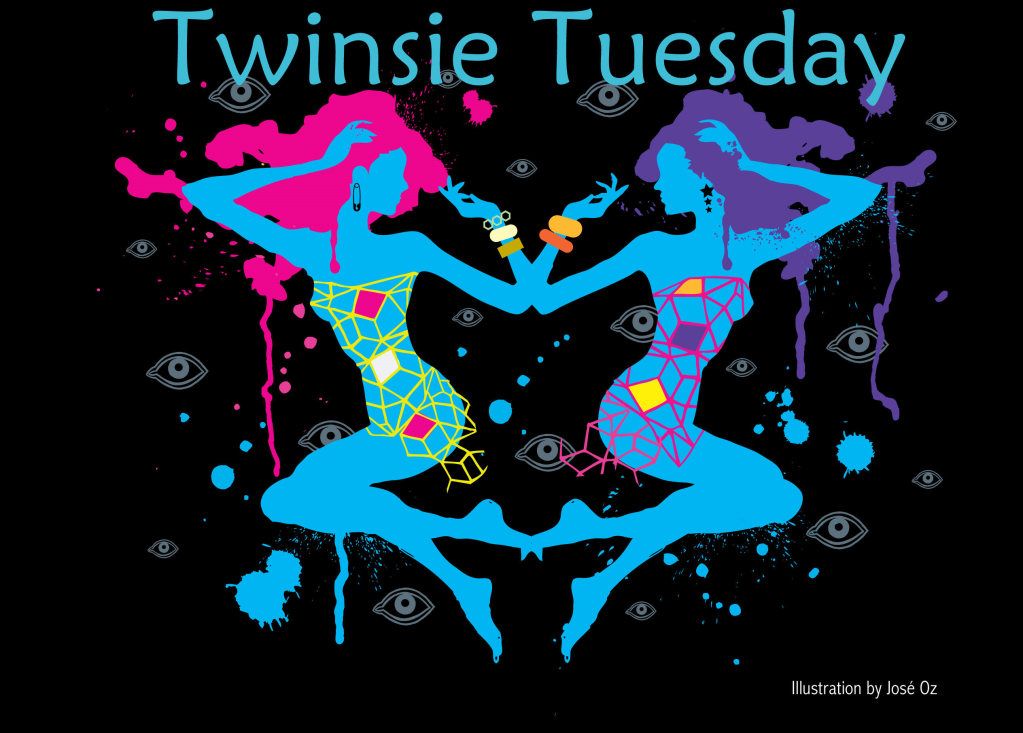 Amanda at
Amandalandish
Anna at
Going to the Showing
Anne at
Grape Fizz Nails
Ashley at
Art Evolve
Brandi at
The Collegiate Nail
Chelsea at
Nailed Blog
ChiChi at
I'm Just Me...ChiChi
Cordia at
Seriously Swatched
Elizabeth at Did My Nails
Jamie at
Polish, Please!
Jenn at
All That is Gorgeous...
Jenna at
I'm Still Thinking...
Katherine at
Haul of Fame
Maribeth at
Obsessive Cosmetic Hoarders Unite
Marisa at
Polish Obsession
Meredith at
Polish and Charms
Nory at
Fierce Makeup and Nails
Rachel at
Top Coat It
Sarah at
See Sarah Swatch
Tara at
Polishy of Truth