It's been a teal kinda week! This time I went with Skinfood BL003, Green Bean Milk, from their Milk Creamy Nail series. It's much bluer than anything I'd associate with green beans, but I'm crazy about the colour!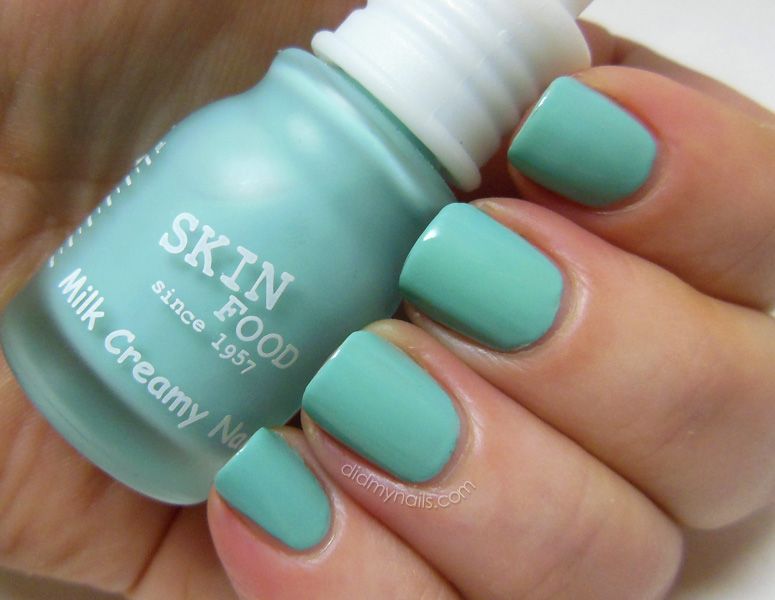 I love the little milk bottle shape as well. It's pretty close to a mini at 8ml, but it was also a lot cheaper than most "name brand" polishes go for here. Formula was good on it too. My first coat was nearly "crelly" and see-through in some spots, and it is prone to some cuticle pulling when you go back over it if it isn't dry. It's a very nice, easy thickness and brush to work with, though, and despite my reservations after the somewhat thin first coat, the second built up very nicely to opacity. I could have stopped there, but I did a third for pictures and topped it with Sally Hansen Insta-Dry.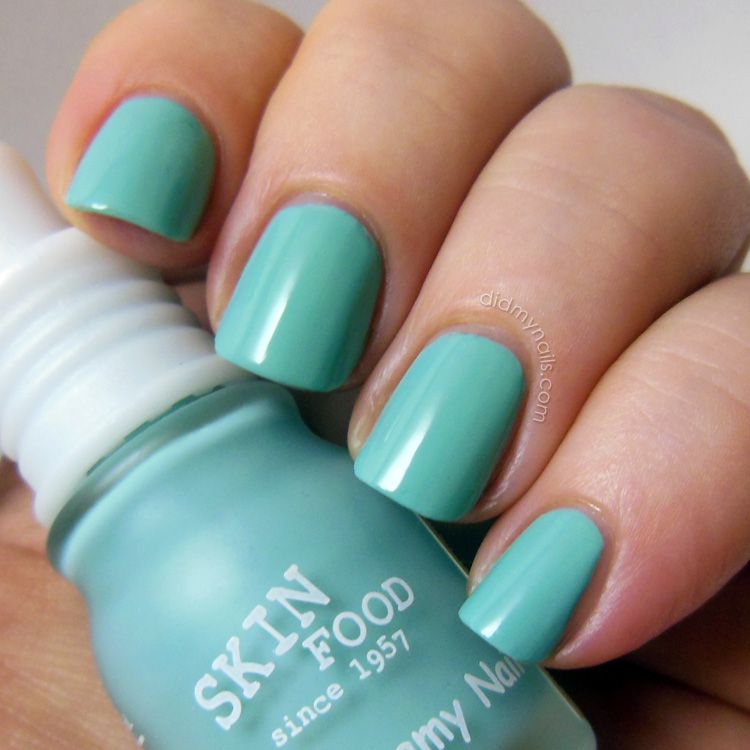 Like most light aquas and teals, Green Bean Milk lobsters my fingertips a bit, but I just don't care. I can't resist these pretty shades! BL003 is very similar to China Glaze For Audrey, with only a touch more green to it, and that lands it smack dab in the middle of my favourite colours to wear on my nails.