In Japan over Christmas, Husband and I got to spend a day at one of our favourite places on the planet, Tokyo Disneyland! Unfortunately, living in tropical Hong Kong, where storage space is a dream known only to the ludicrously wealthy (or the uncomfortably squished), I don't really own cold-weather clothes anymore. And it was freezing in Tokyo. So while at the park, I bought a scarf to bundle up in, thus simultaneously avoiding hypothermia and getting the idea for these leopard print nails a la Disney.
This was my first real go at leopard print nail art, and I loved the result! Of course, despite everything looking fine to the naked eye, macro camera mode just had to show every little smudge and streak (it's such a frienemy to me), but whatever, I still think it's cute.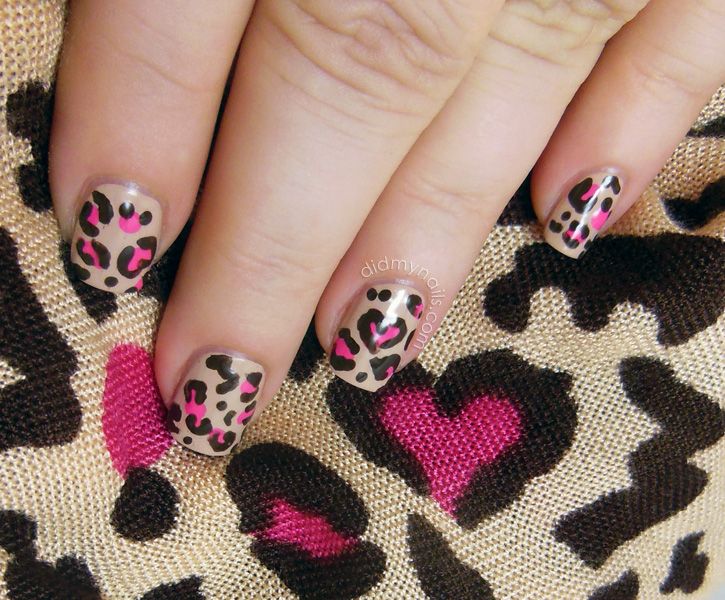 With OPI Don't Pretzel My Buttons as the base, I added a couple of drops of Orly Beach Cruiser (a great, pink neon) to Revlon Passionate Pink for the dots. They dried slightly more neon than the scarf, but I didn't really care; the train to "subtle" had long since left the station.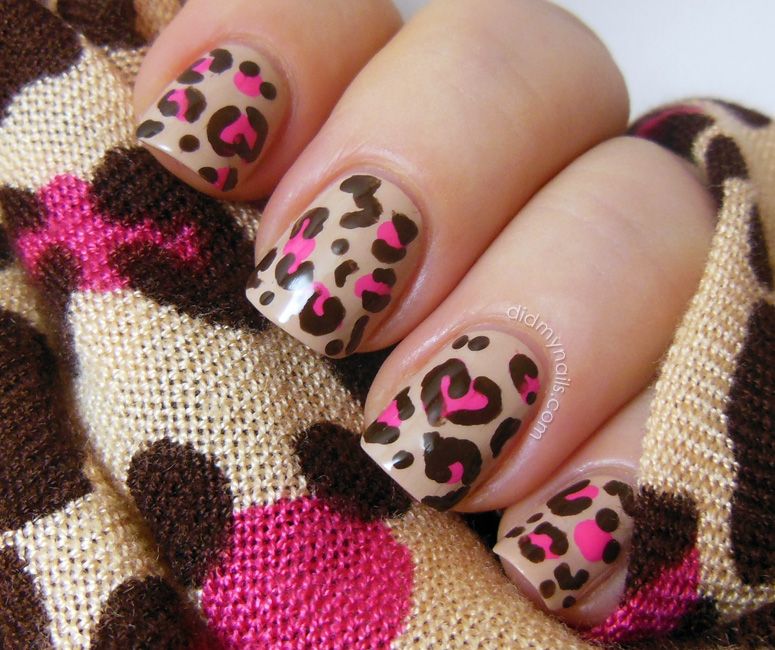 I finished off with OPI Suzi Loves Cowboys, top coated, took my pics, and spent the rest of the day wearing a scarf it really wasn't cold enough here to need. Honestly, though, how could I not?