With the sun out again yesterday I took the opportunity to bust out another one of my new holos, Color Club Cherubic. Like
Blue Heaven
, it's from the Color Club Halo Hues collection. Also like Blue Heaven, the linear holographic effect is amazing.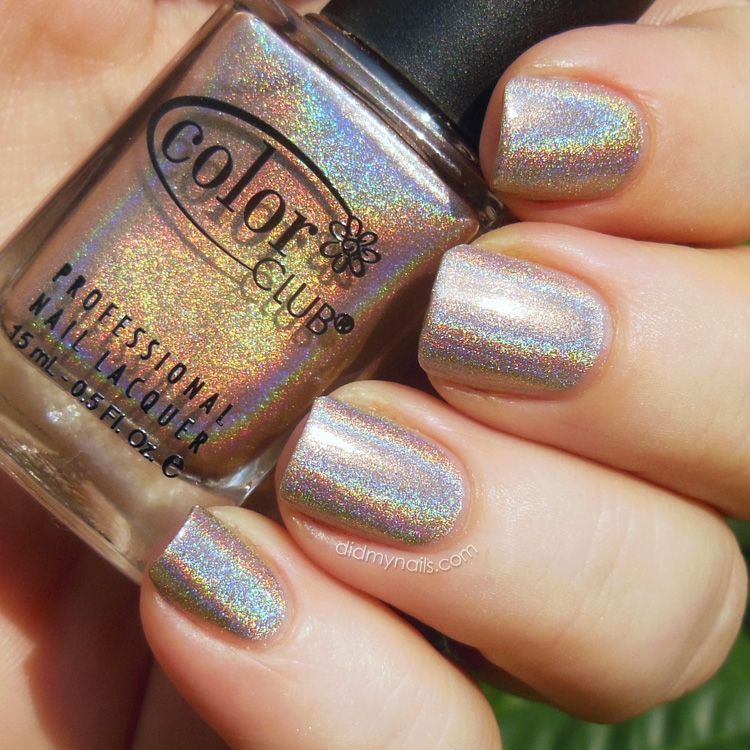 Cherubic is a soft, neutral beige that's incredibly close to my own skin tone. I thought at first I might find pale beige a little boring, given that I'm usually drawn to colours like bright aquas and lime greens, but duh, linear holographic nail polish is, by definition, awesome. And combining such a strong one with a subdued, neutral colour like this actually makes for a very appealing contrast!
The formula on Cherubic is a winner as well. Applying evenly and smoothly, two coats would easily have been enough for full, opaque coverage, but I gave it a third because a) I'm a compulsive three-coater, and b) I wanted to make extra-sure I didn't have any thin spots before I took pictures, given its ninja-like ability to blend in with my colouring.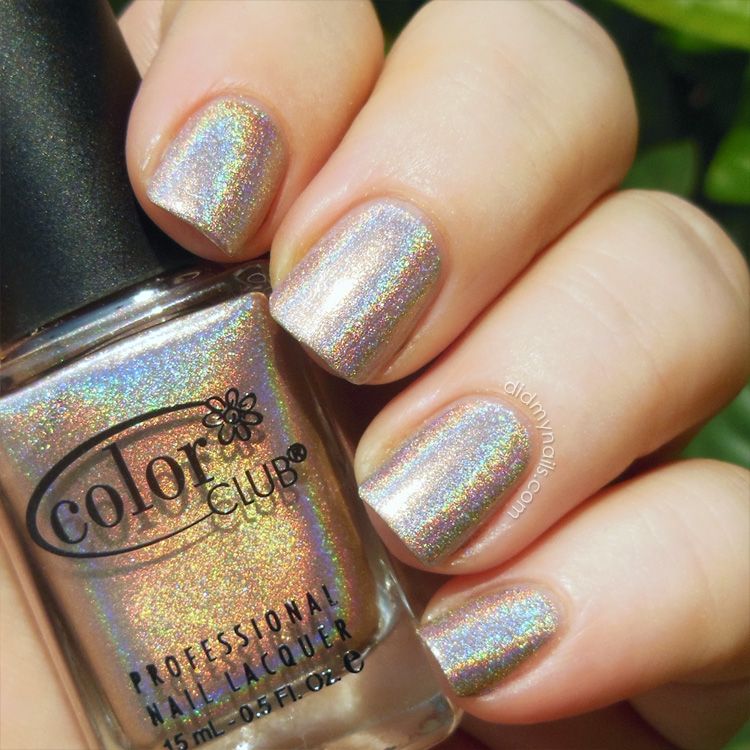 So that's two of the Halo Hues tried, and both of them have been fabulous. Hopefully it won't be too long before the next sunny day, when I can go for a third! Also hopefully, I won't get the same puzzled looks I got yesterday when I walked outside and shoved my hand in the bushes. That lady was
really
confused.