This has been a great week for my untried polishes! Today I have Color Club Blue Heaven, an amazing holographic nail polish in light blue from this winter's Halo Hues collection. Talk about instant love! The holo effect was already dazzling, even in relatively dim light, but I knew I wanted to photograph it outside. So I was walking down the hall, trying not to bump into stuff because I kept staring at my nails, trying to imagine how they could possibly get more intense. Then I stepped into the sunlight and shouted, "Holy crap!" Because I'm eloquent like that.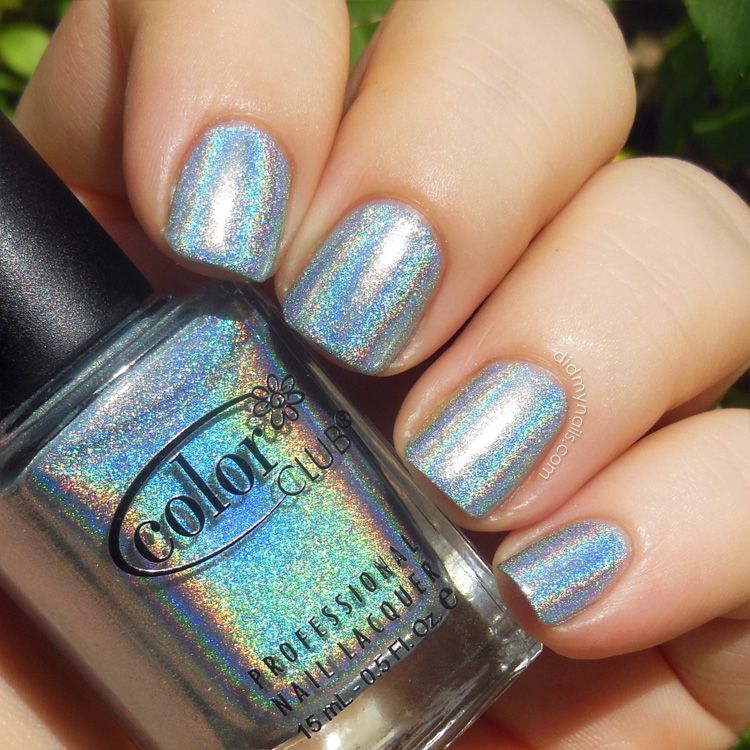 And the thing is? These pictures still don't show the full effect! The depth of the colours was very much like the bottle, but my camera did the best it could in the face of all the sunlight and rainbow crammed onto my little nails. And for all of Blue Heaven's colourful flare, the formula was great as well. No cuticle pulling or streaks at all. It wasn't runny or thin, and it self-leveled beautifully. It was opaque in two coats, but I did my usual three. No top coat this time, since I only planned to wear it for a day or so, but next time I wear Blue Heaven I'll probably sandwich a top coat in there between layers.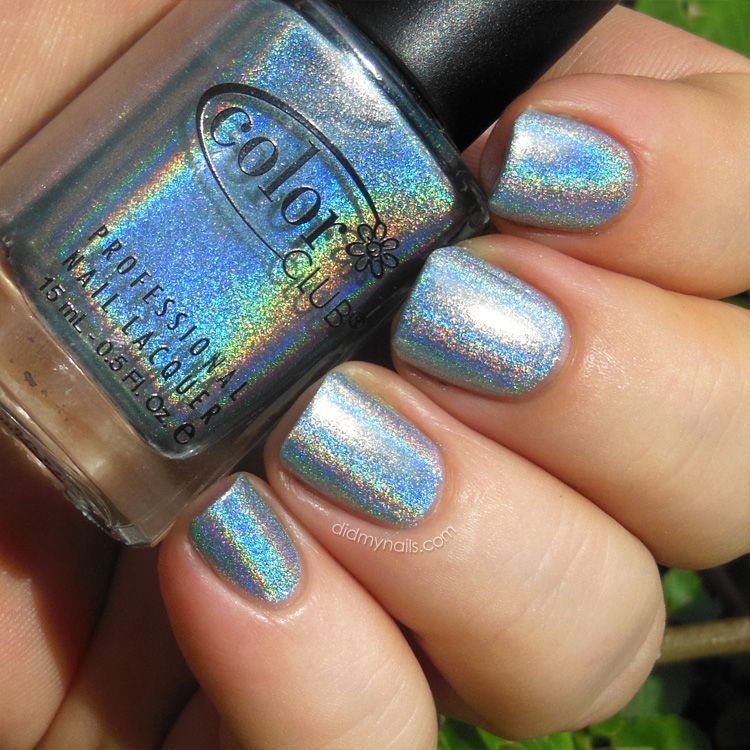 I only picked two of the Halo Hues when I saw them in stock because I figured, "Well, a lot of these pale shades are so similar that I don't really need them all..." But as soon as I finished taking these pictures I marched right back to the store with a quickness. If the others are anything close to the fiery brilliance of Blue Heaven, I'm going to be very happy indeed!