I've been searching a long time for the right metallic, gold polish, and I think I may have finally found it! We haven't known each other long, but I think Zoya Ziv and I are going to be very happy together.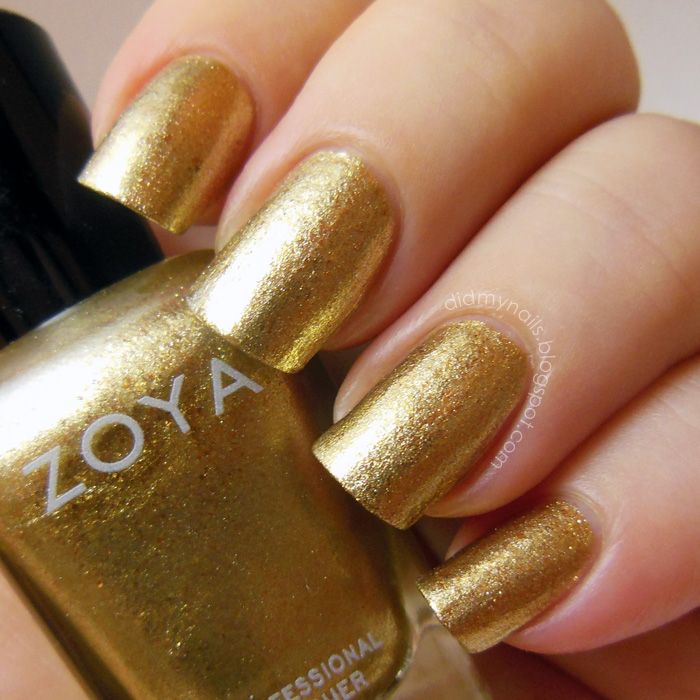 Beautifully metallic, from the Zoya Winter 2012 Ornate Collection, Ziv is a foil polish that's not too yellow or brassy, which is my usual problem with golds. In general I greatly prefer silver or white gold shades, but there's just enough of a champagne-ish lean to Ziv to soften the tint while still keeping it firmly in the "true gold" category. There are also... and I was surprised by this... some flakes of what looks like copper dusted throughout. My theory is that they're the trick to this awesome alchemy, warming the softer-hued particles without the need for a brighter yellow.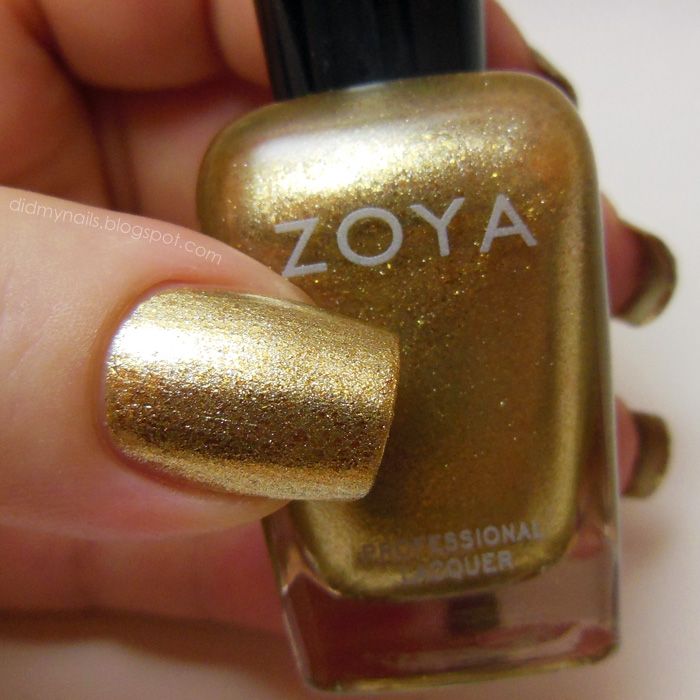 Application was every bit as smooth as I've come to expect from Zoya foils. After a customarily thin first coat, it was nicely opaque after a second, but I gave it a third for the camera. It was also very easy to control! I'm usually far too nervous about flooding (or caffeinated hands ;p) to paint as close to my cuticles as I did here, but it was really well-behaved. No brushstroke-y-ness, hardly any clean-up required. Added a quick coat of Sally Hansen Insta-Dri, and done.
I will admit I'm not looking forward to removal (which I won't be doing right away because I have something to layer over this next!), but that's not Ziv's fault in the least--I just have such a hard time dealing with the inevitable foil-splosion. I wish I could remember where I saw this recently, but even though it's about glitter, it's pretty much exactly what happens to me every time I take off a foil...
(Psst...Eight days left in the
giveaway
!)