The theme for this Twinsie Tuesday is Chanukah, and I hope all my Jewish friends and readers are having a wonderful week, celebrating the Festival of Lights with friends and family!
I had all sorts of ideas for things to do for this manicure, but somehow they just weren't translating quite right to my nails. Any fancy nail art skills just up and deserted me, so after a couple of tries that didn't do justice to the theme I decided to scale back and go with something simple but fun.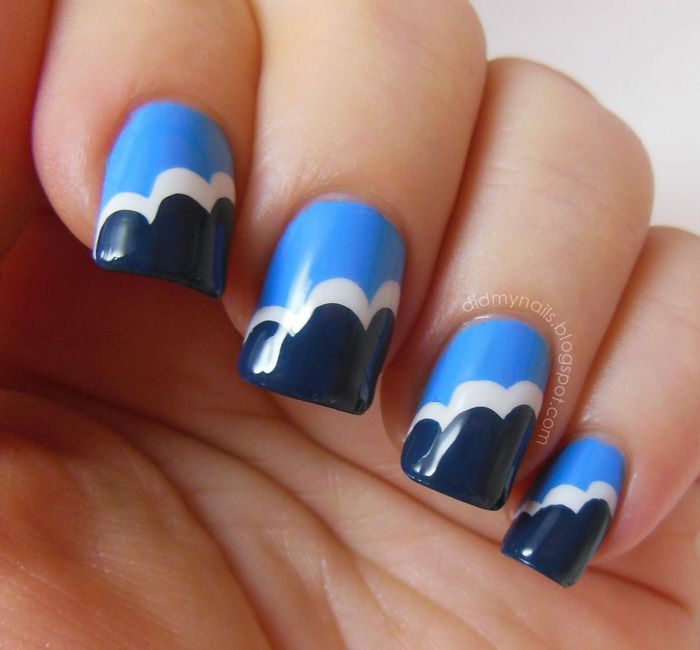 This was my first attempt at the cloud-tip design popularized by
Nailside
, and I was pleasantly surprised with the results! As Jane illustrates in the tutorial I linked to, you don't need any tools at all to create this design; it's all done with the polish brushes themselves in just a few simple strokes. Genius!
Given the theme is Chanukah, I chose some pretty blues and my go-to "white" for these clouds. Above and below OPI My Boyfriend Scales Walls, I used two Revlon Colorstay polishes, Coastal Surf and Midnight.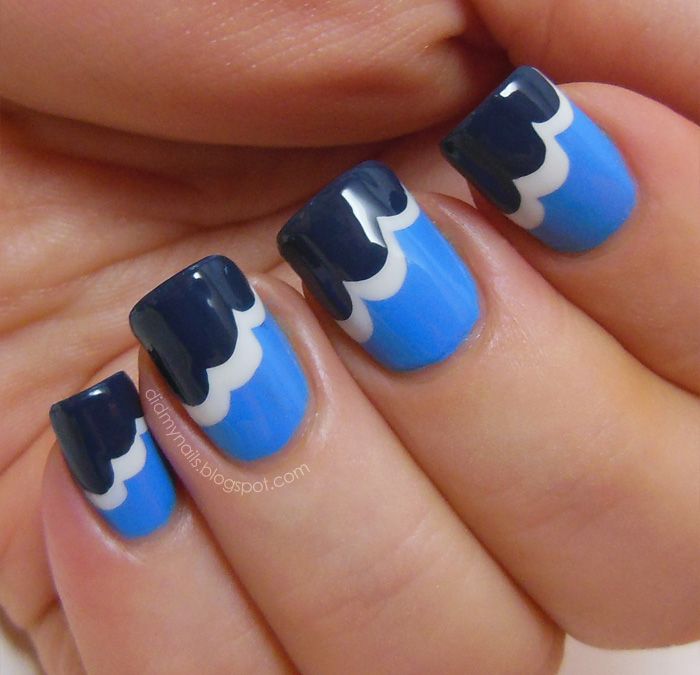 I'm still just a little disappointed that the candles I'd wanted to do this week didn't cooperate, but I really like this design. Looking forward to trying it again soon, as well as to seeing what the other Twinsies did for their Chanukah-inspired manicures!
(PS: For anyone interested, there are still 2 days left in my
100th Post Giveaway
!)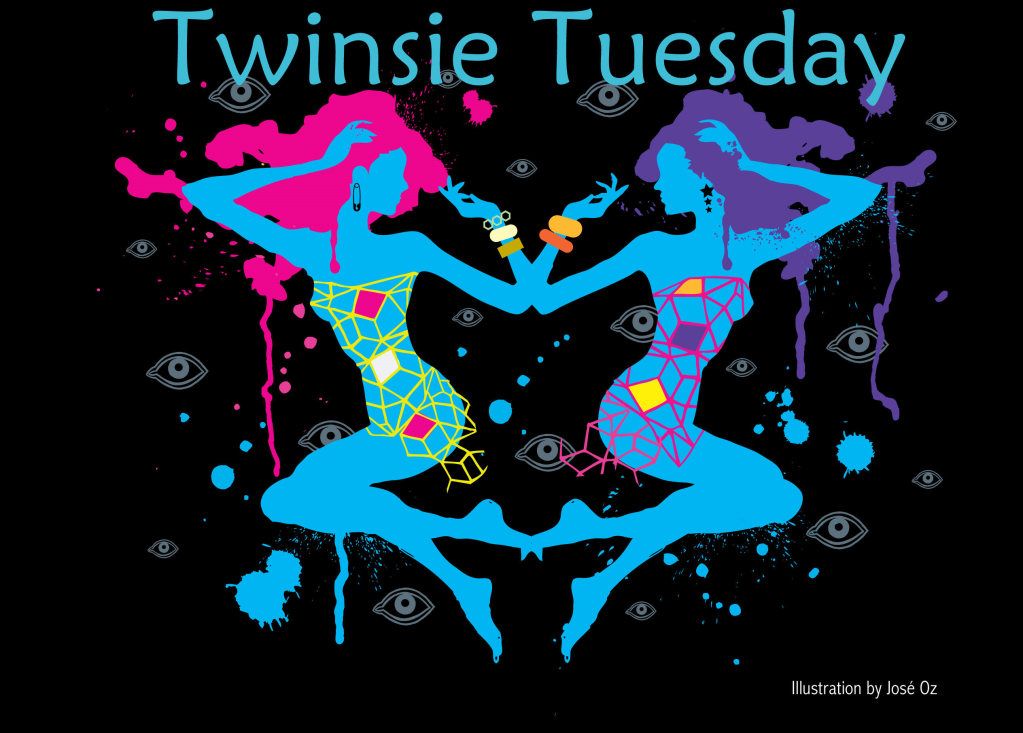 Amanda at
Amandalandish
Anna at
Going to the Showing
Anne at
Grape Fizz Nails
Ashley at
Art Evolve
Brandi at
The Collegiate Nail
Chelsea at
Nailed Blog
ChiChi at
I'm Just Me...ChiChi
Cordia at
Seriously Swatched
Elizabeth at Did My Nails
Jenn at
All That is Gorgeous...
Jenna at
I'm Still Thinking...
Katherine at
Haul of Fame
Maribeth at
Obsessive Cosmetic Hoarders Unite
Marisa at
Polish Obsession
Meredith at
Polish and Charms
Nory at
Fierce Makeup and Nails
Rachel at
Top Coat It
Sarah at
See Sarah Swatch
Tara at
Polishy of Truth