For today's "black and white" Twinsie Tuesday theme, I (and I suspect several others) took that to include all the greys in-between and experimented with a mixture of water marble and dots on my nails.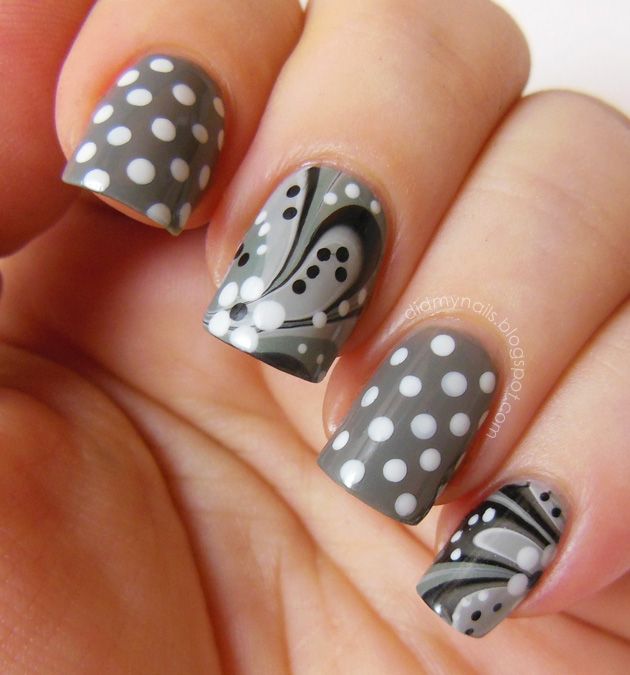 My index and ring fingers are OPI My Boyfriend Scales Walls dotted over China Glaze Recycle, and the others are...well, they're several. After a base of Zoya Dove, I did some vaguely flower-shaped water marble swirls in Dove, China Glaze Elephant Walk, Nfu.Oh 132 (black), and a little bit of Boyfriend Scales. The two designs were interesting against each other, kinda cute, but it wasn't really a cohesive look. Then I added the flowers and extra dots to pull them together, and BLAM, I
loved
it. Hated taking it off too, so I'm definitely going to do this again, in just about every colour combination I can think of.
Yep, it's a pretty short post today (at least for me)! For any who'd like to enter, there are about 9 days left in my current
giveaway
, and for more black and white manicures, please check out some of the other Twinsie Tuesday blogs!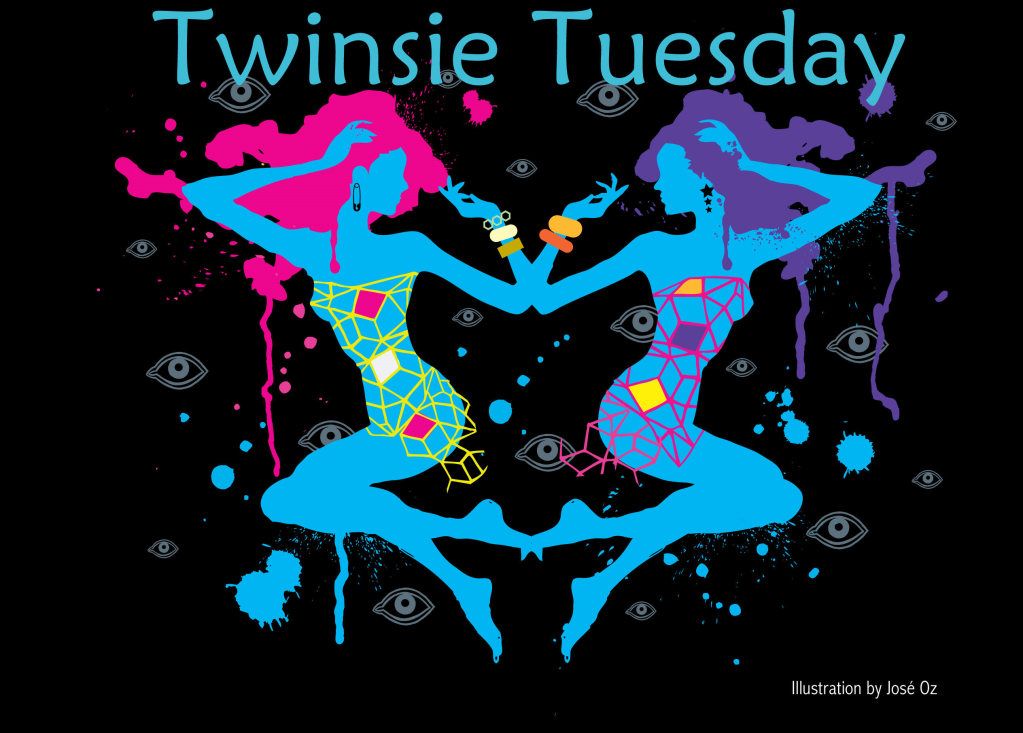 Amanda at
Amandalandish
Anna at
Going to the Showing
Anne at
Grape Fizz Nails
Ashley at
Art Evolve
Brandi at
The Collegiate Nail
Chelsea at
Nailed Blog
ChiChi at
I'm Just Me...ChiChi
Cordia at
Seriously Swatched
Elizabeth at Did My Nails
Jenn at
All That is Gorgeous...
Jenna at
I'm Still Thinking...
Katherine at
Haul of Fame
Maribeth at
Obsessive Cosmetic Hoarders Unite
Marisa at
Polish Obsession
Meredith at
Polish and Charms
Nory at
Fierce Makeup and Nails
Rachel at
Top Coat It
Sarah at
See Sarah Swatch
Tara at
Polishy of Truth