This week for Twinsie Tuesday we're doing our birthstones. I'm a March baby and was all set to do something in a pretty, blue aquamarine when I discovered that I apparently have another birthstone out there, the bloodstone.
I'd never even heard of it before, but I kinda like it! I also like that it looks sort of grunge-Christmas-y, so I decided to see if I could manage something similar.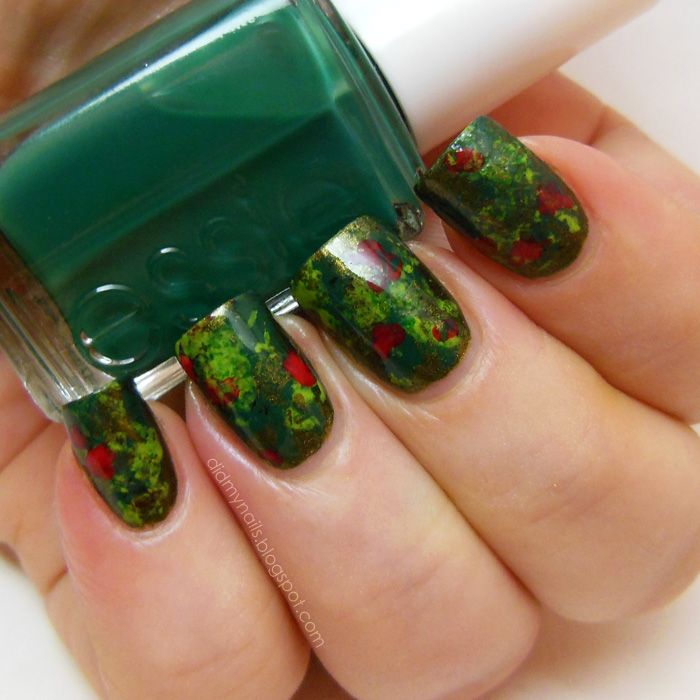 So...sort of? Maybe? A little bit? I started with a base of China Glaze Agro, then sponged on Essie Going Incognito before switching to saran wrap to add some swirls and dabs of China Glaze Def Defying, as well as more of the first two...and also a tiny bit of random brown because why not.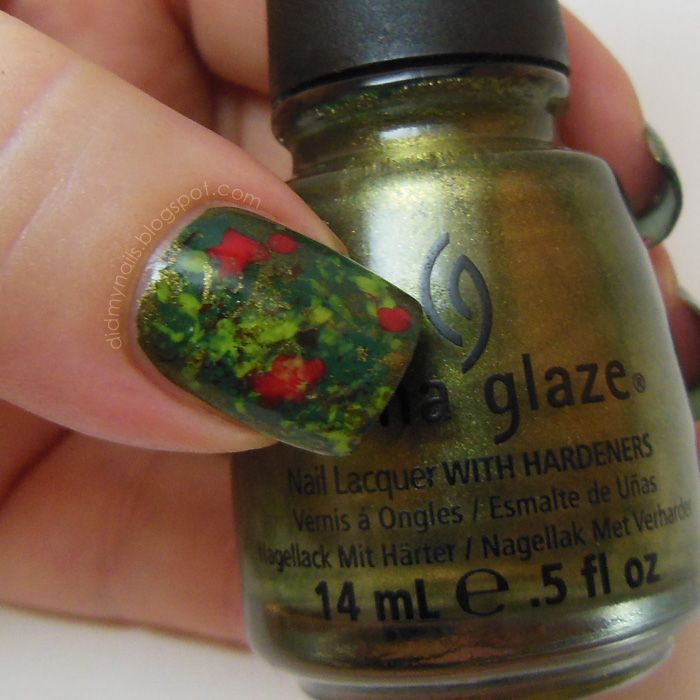 The red is a blend of Revlon Fire and OPI A Roll in the Hague, which I applied with a dotting tool. All in all, I can't decide how I feel about the end result. One second I love it, and then the next I'm fighting the urge to start over and try again. Even if I didn't quite nail it, though, I had a great time trying something new, and I'm looking forward to seeing how the other Twinsies interpreted their birthstones!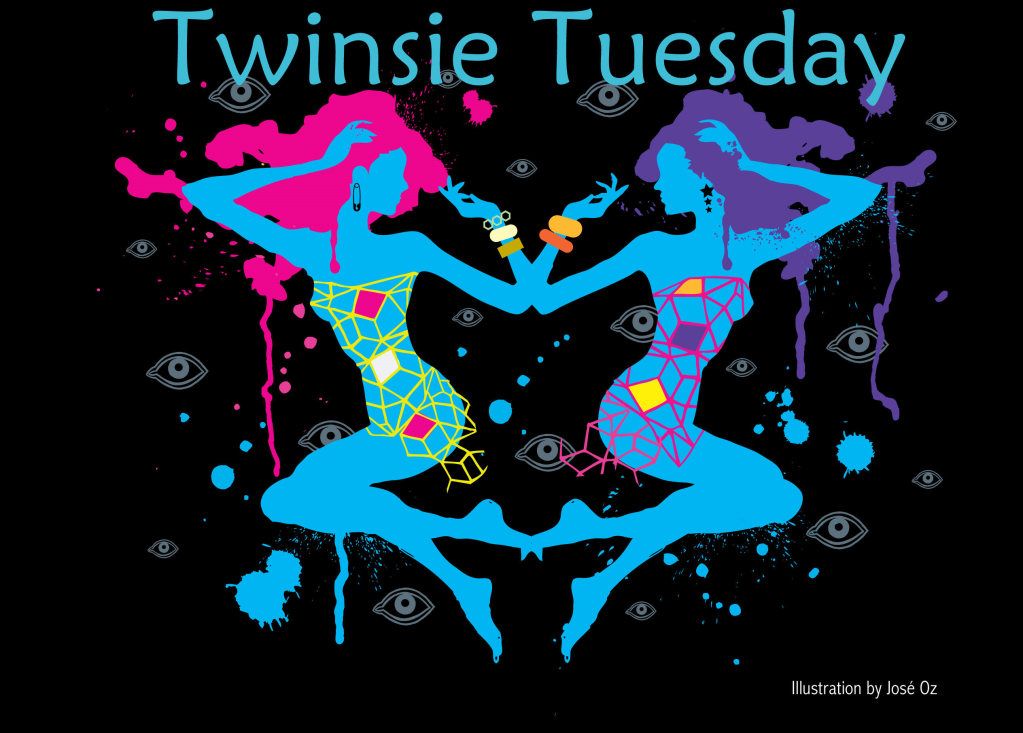 Amanda at
Amandalandish
Anna at
Going to the Showing
Anne at
Grape Fizz Nails
Ashley at
Art Evolve
Brandi at
The Collegiate Nail
Chelsea at
Nailed Blog
ChiChi at
I'm Just Me...ChiChi
Cordia at
Seriously Swatched
Elizabeth at Did My Nails
Jenn at
All That is Gorgeous...
Jenna at
I'm Still Thinking...
Katherine at
Haul of Fame
Maribeth at
Obsessive Cosmetic Hoarders Unite
Marisa at
Polish Obsession
Meredith at
Polish and Charms
Nory at
Fierce Makeup and Nails
Rachel at
Top Coat It
Sarah at
See Sarah Swatch
Tara at
Polishy of Truth