It's the most wonderful time of the year! The mall downstairs is decorated with greenery and bows, the buildings downtown are covered in light displays 20 stories tall, and I can finally leave my windows open without turning the apartment into a discount sauna. Truly a Christmas miracle!
Now that we've hit December I'm ready to break out some holiday nails, starting with Merry Mistletoe, a glitter topper from
Twenty Seven Polish
.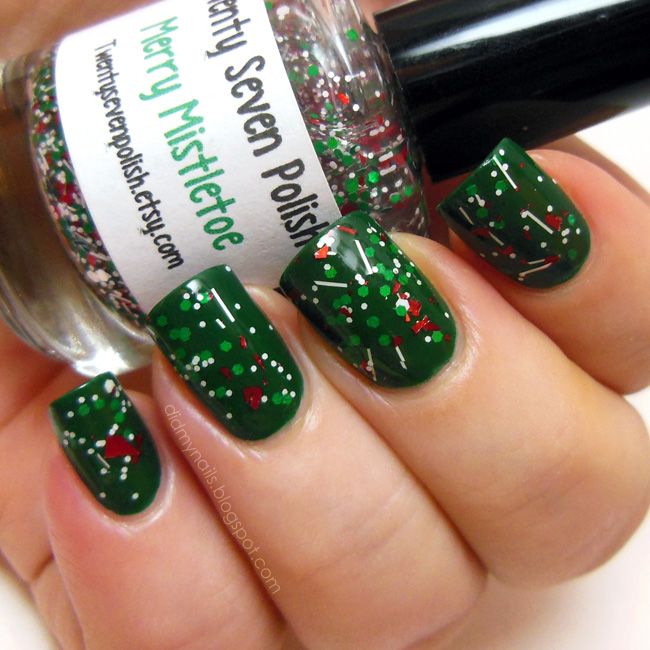 This is about a coat and a half over Bandi F706, City Green; I applied one coat of Merry Mistletoe as usual, then dabbed a bit over some spots to fill it in just a little, rather than apply a full, second coat. Merry Mistletoe isn't as dense as most indie glitters, which I think works in its favour. I really enjoyed all the colours and shapes in it, and with this slightly scattered application, they show up nicely against the deep, green base.
Merry Mistletoe contains several types of matte glitters. There are medium green hexes, small white hexes and bars, and bright, beautiful shards of red. As a general rule, I don't like bar glitter, but I think it works well here, making Merry Mistletoe just that little bit more festive and contrasting nicely against the other shapes without pulling too much of the focus. I love it with a glitter comes together!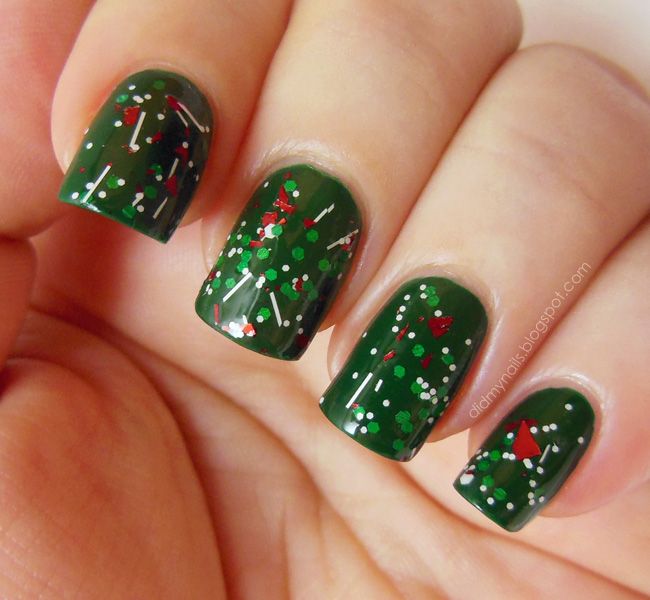 (PS: 'Bout a week and a half left in my current
giveaway
!)