Back in town after a fantastic Christmas trip to Japan! Had a great time, but sadly, my nails decided to maintain their holiday tradition of breaking when I travel. Breaking badly, in fact.
Three different times.
So now they're all kinds of short and barely shape-able, even. Le sigh. I didn't feel like painting them at all after I got home, but then I sat down to watch the Doctor Who Christmas Special...roll the opening credits, roll an idea I could not wait to try.
Nail art from Doctor Who, The Snowmen! The base is China Glaze Blue Bells Ring, and my ring finger is OPI My Boyfriend Scales Walls, roughly sponged over with Zoya Dove, Orly Decades of Dysfunction, and Bandi Snow White. The snowflakes and Snowman face are Orly nail art stripers.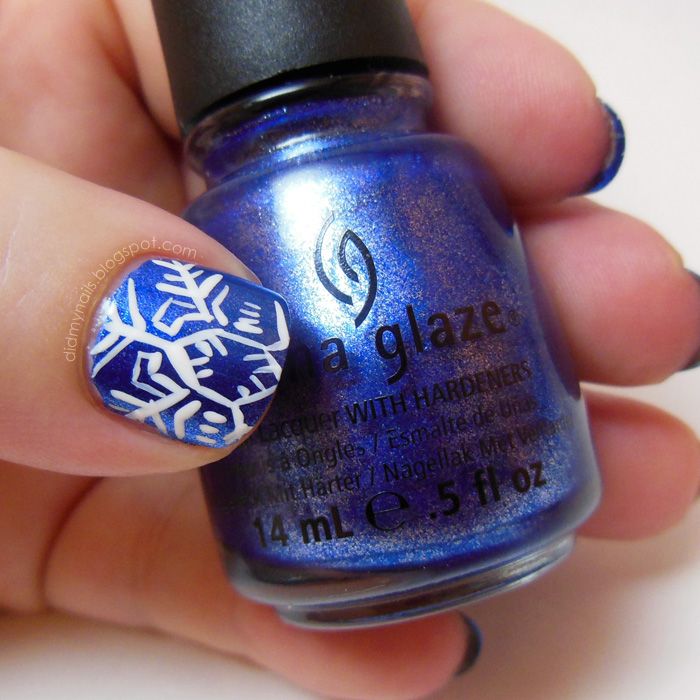 Those tiny little lines were really fiddly to do, but the Orly stripers have a nice, fine tip that helped a lot. I can't stop wishing I'd had longer nails to do these on, but they should be back to fighting shape in a couple of weeks...I only wish we had that short a wait for the next half-season of Doctor Who!
I didn't want to drag Husband all over Tokyo looking for polish, but I did manage to get in a little bit of shopping time. I tried not to go crazy, though, since Hello Kitty swag already had dibs on most of my suitcase. ;p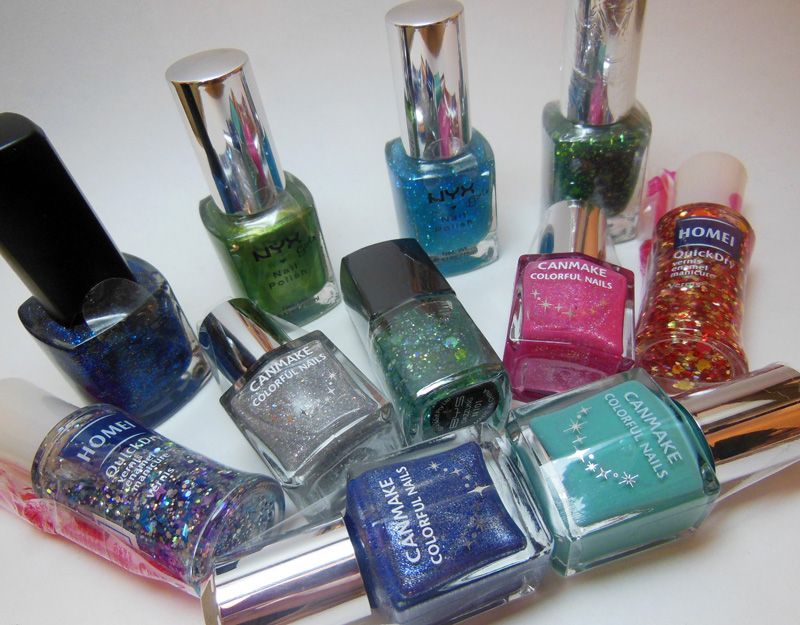 Hope everyone had a wonderful holiday week--I'm really looking forward to catching up on all the posts I missed while I was away!