With my nails growing out, I thought it'd be good to paint them a nice, dark colour because when they're this short and I paint them something too light, they make me think of Chiclets gum. My first thought was to go with Zoya Storm, from the new Ornate Collection, only I don't have that one. Minor detail, there. I did however find something in my untrieds that I thought might be similar, a Sasa bin purchase from late summer called Docile D224. I bought it for a few reasons. One, I liked the schmancy bottle it came in. Two, I hadn't seen a black polish with such dazzling holo sparkles in it before (this was long before Storm came out). And three, the brand name "Docile" amused me.
So, not so much with the holographic sparkle. When I first applied it, the holo was really bright and dazzling, and I was all kinds of excited about my excellent cheapie find, but then when it dried, the sparkly bits kind of settled into the base. I thought it might be just the first coat doing that, but the same thing happened on the second coat. And then again, when I applied my top coat, the holographic particles perked right up again and started shining through all brightly, but as it dried once more, most of the shimmer settled down again and got all...well, docile.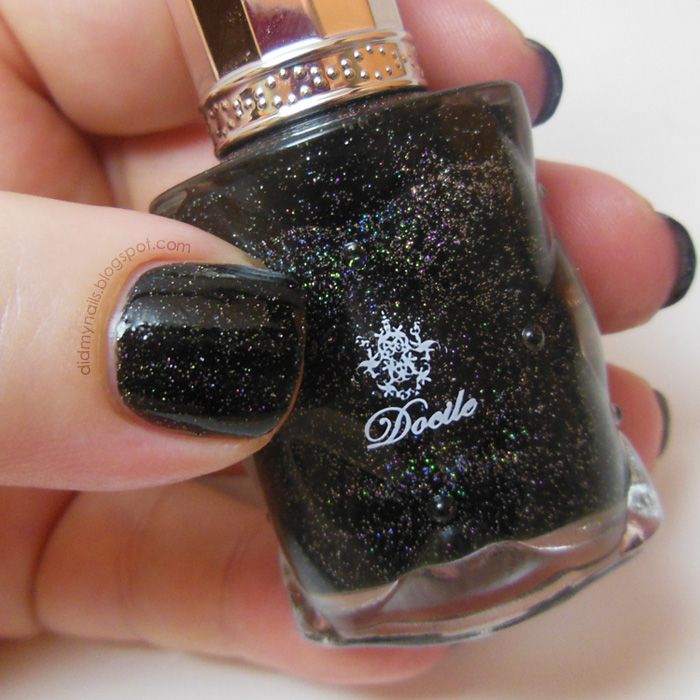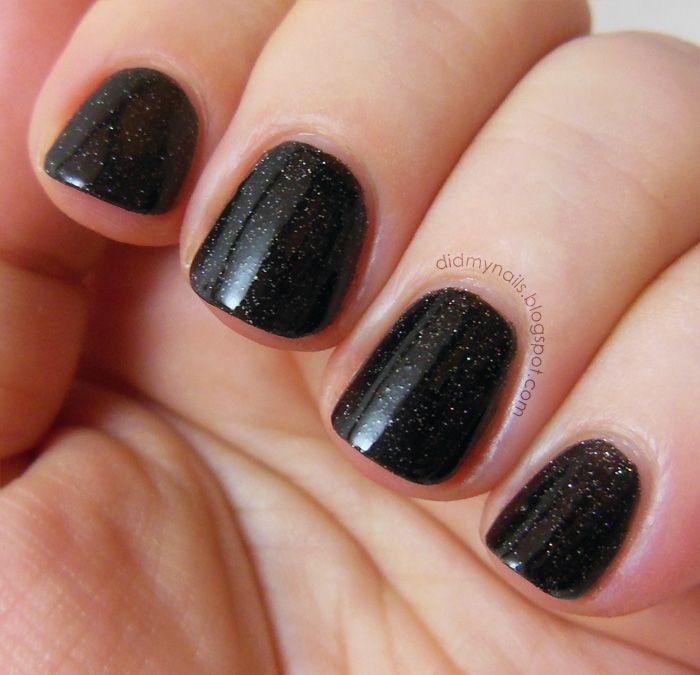 It's still a nice black, and interesting with that hint of holo shimmer to it, but from arm's length that part's all but invisible. Still, I think it might make a good background polish for some galaxy nails. And now that I think about it, it might look pretty cool with a flakie polish on top. Something to try next time!