Just a little over-the-top fun for New Year's Eve! I couldn't really decide on what exactly I wanted to do with my nails for New Year's Eve, so I skittled 'em with a little bit of everything.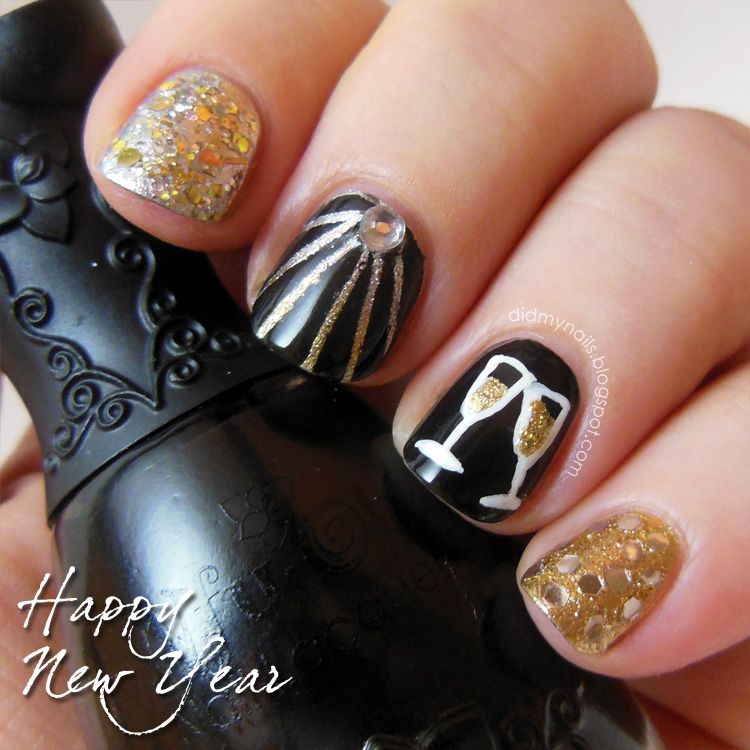 My pinky nail is Zoya Ziv with silver glequins from BornPrettyStore, and my ring finger is Nfu Oh 132 (black) with Orly striper champagne glasses (and Zoya Ziv champagne). The middle finger is a gradient of Orly Dazzle (silver), OPI Designer...De Better! (champagne silver/gold), and Ziv. Then, unable to leave well enough alone, I used some striping tape to make "laser" lines and--at this point, in for a penny--topped it off with a rhinestone.
My index and thumb are actually my favourites; hindsight, I'd pick one of them for a great, festive, sparkly look on its own, but I am outta time before the evening starts! So, the index is Orly Dazzle again, topped with
CrowsToes Maxxed Out
(again, love!). And for my thumb, I did a gradient in black and gold, Nfu Oh and Ziv, with a top coat of Revlon Gold Jewels.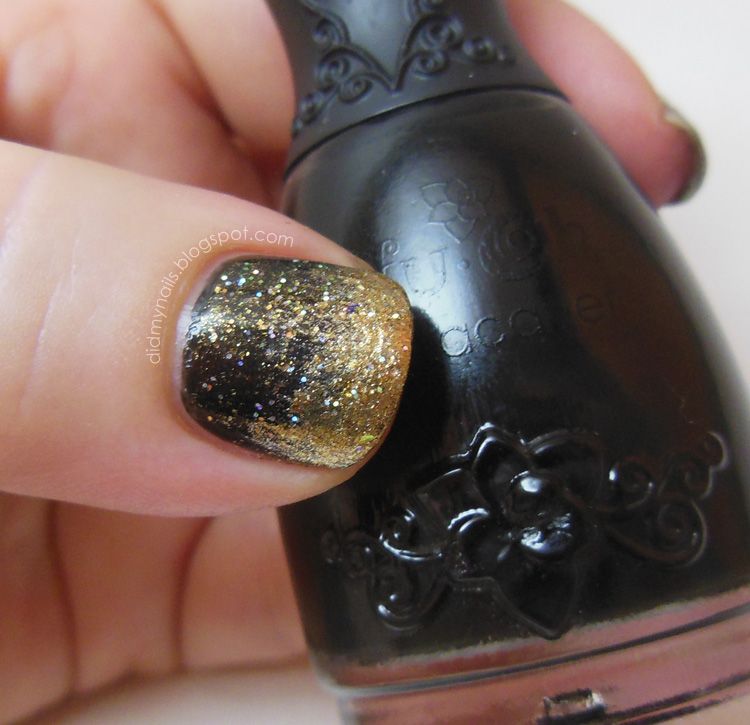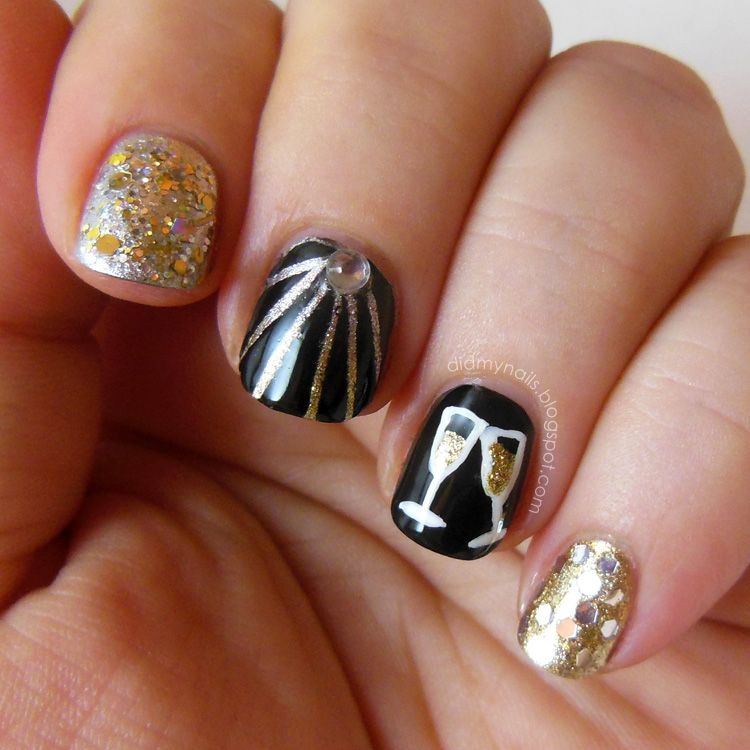 As the year closes out I'd like to say a huge thank you to everyone who has stopped by, everyone who has commented, everyone who has followed Did My Nails! These past few months have been a total blast, thanks to the wonderful people I've met through this great hobby, and I wish every one of you a safe and happy New Year's Eve...and a fabulous 2013!