The TT theme today is our oldest polish, and I have a tie on my hands (ugh, that is such a horrible, unintentional pun, but imma leave it. forgive me.). Five and a half years ago I wasn't that into nail polish. I wore acrylics for a while, then switched to gel, so the few polishes I owned then didn't make the journey with us when we moved to the other side of the planet. Once I realised I wanted to change my nails more often than my gels needed, though, I started collecting polishes of my own again, slowly at first, until it exploded into the full-blown and no doubt healthy obsession it is today.
The first polishes I picked up, maybe four and a half years ago, were from the drugstore downstairs, and the only polishes they had then were by a brand called Australis. I grabbed the two brightest ones I saw, which turned out to be foils (not that I knew what that was), and since they tie for my oldest polish I decided to wear them together as a gradient.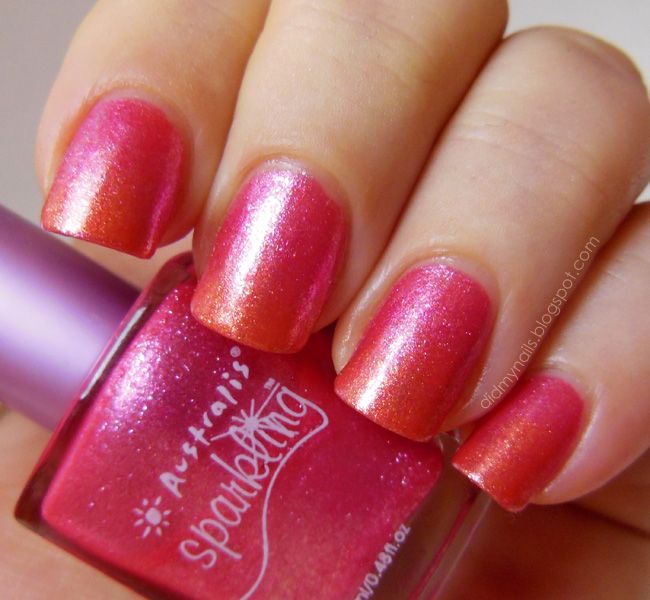 I'd forgotten how incredibly brilliant these colours are! The orange on my tips is called Orange Crystals, and the pink is...I couldn't even guess, other than maybe Pink Crystals, because the label is long gone. And checking the Australis website didn't help; their polishes don't even come in the same bottles anymore.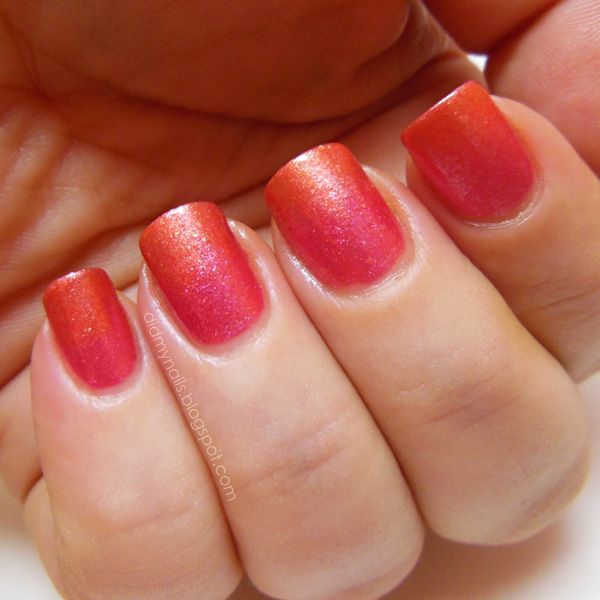 I expect both of these to find their way back into my ever-expanding rotation, but I don't see myself doing a gradient with them again. First, because I'd forgotten just what a pain cleaning up a foil gradient can be, and second, because while I love this manicure to pieces close-up, the orange and pink actually blended into each other so smoothly that just from an arm's length away I can't even tell they're two separate colours anymore. Still, I was definitely impressed at how well these applied. Very even first coat that built up nicely, and the sparkle off these foils is amazing. Would totally try Australis again.
Memory Lane was a pretty short stroll for me. I'm betting some of other Twinsies' polishes date back a whole lot farther!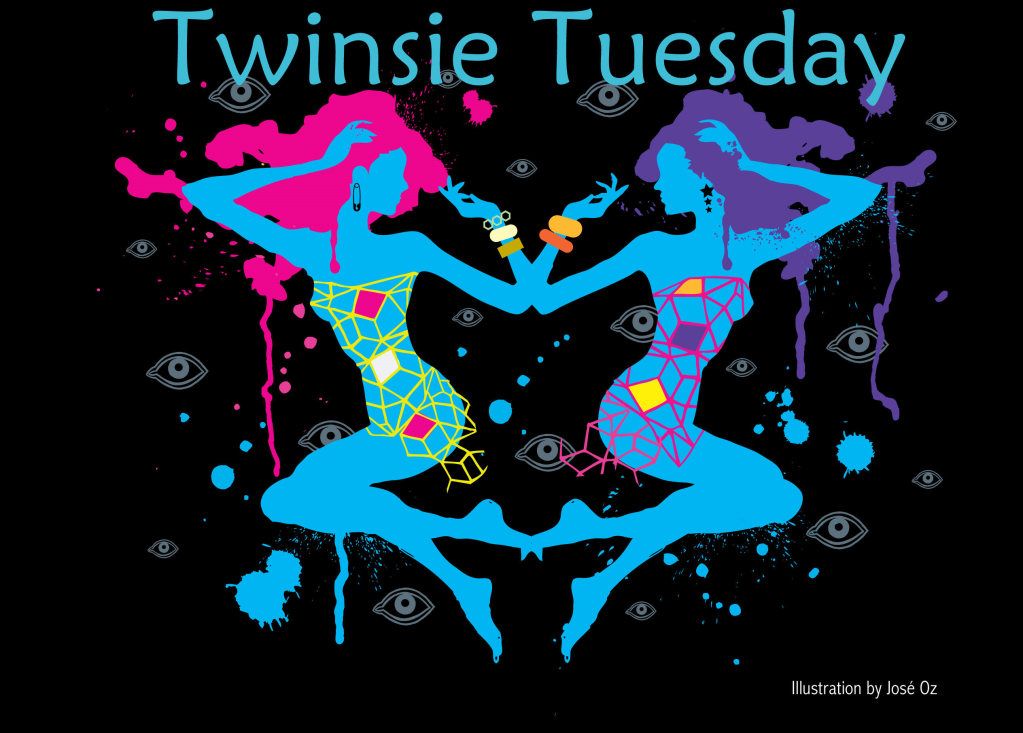 Amanda at
Amandalandish
Anna at
Going to the Showing
Anne at
Grape Fizz Nails
Ashley at
Art Evolve
Brandi at
The Collegiate Nail
Chelsea at
Nailed Blog
ChiChi at
I'm Just Me...ChiChi
Cordia at
Seriously Swatched
Elizabeth at Did My Nails
Jenn at
All That is Gorgeous...
Jenna at
I'm Still Thinking...
Katherine at
Haul of Fame
Maribeth at
Obsessive Cosmetic Hoarders Unite
Marisa at
Polish Obsession
Meredith at
Polish and Charms
Nory at
Fierce Makeup and Nails
Rachel at
Top Coat It
Sarah at
See Sarah Swatch
Tara at
Polishy of Truth