From the OPI Skyfall collection, You Only Live Twice is a beautiful raspberry magenta polish with a gorgeous glassfleck shimmer. I very nearly passed this one by, but I am so glad that I didn't!
Given the very limited production run of this collection, I gave it even odds of reaching Hong Kong at all and raced to my favourite store as soon as it came in. They didn't have the polish I'd wanted the most, though, which was The Living Daylights (that beautiful teal, silver, and copper glitter). In fact, I haven't seen that one in any of the places here that sell OPI.
So I was kind of bummed, and the more I looked at the Skyfall collection, I kept thinking, "These are beautiful, but they aren't really me." Almost every one of them looked rich and lush and perfect for fall, but I just knew that that I'd buy them, swatch them, rave about them, and then leave them in the Helmer while I reached for other colours I wear much more often. Still, I felt like it'd be a shame not to get at least one polish from something so awesome as a Bond-themed collection, so You Only Live Twice came home with me.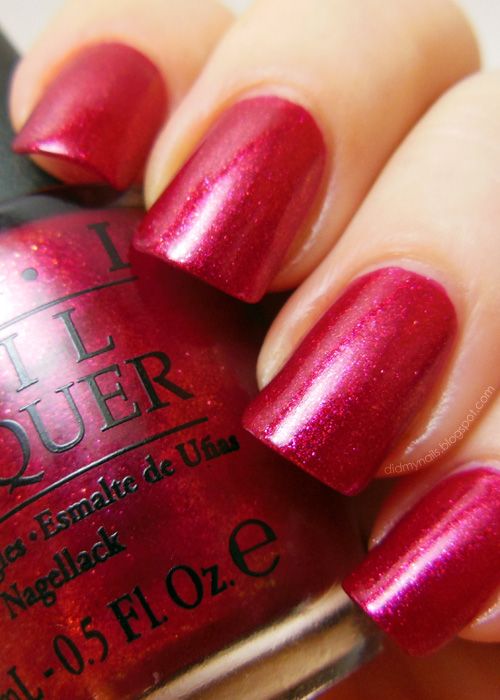 I hoped I'd be pleasantly surprised, but I am full-on thrilled with how much I love this polish! First off, it applied beautifully. Coat one was a bit thin, but it built up easily. I'm wearing three coats in these pictures, with Sally Hansen Insta-Dri top coat, but two was very nearly enough to cover even my stubborn nail lines. I also just love this berry-fuchsia colour. Somehow it manages to be rich and mature while still being bright and cheerful. Really, it's a neat trick! And of course there's that glittering glassfleck finish, which is seriously stunning.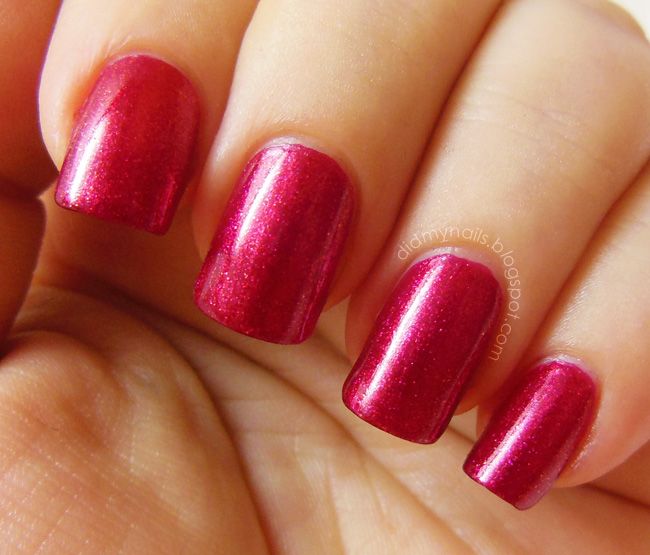 I can't help but wonder now what else I might have overlooked while I was pining for that glitter!