Since I'd already done a bit of nail art this week I decided that for actual Thanksgiving I'd wear Apple Crisp, by
Darling Diva Polish
, over Revlon Muse.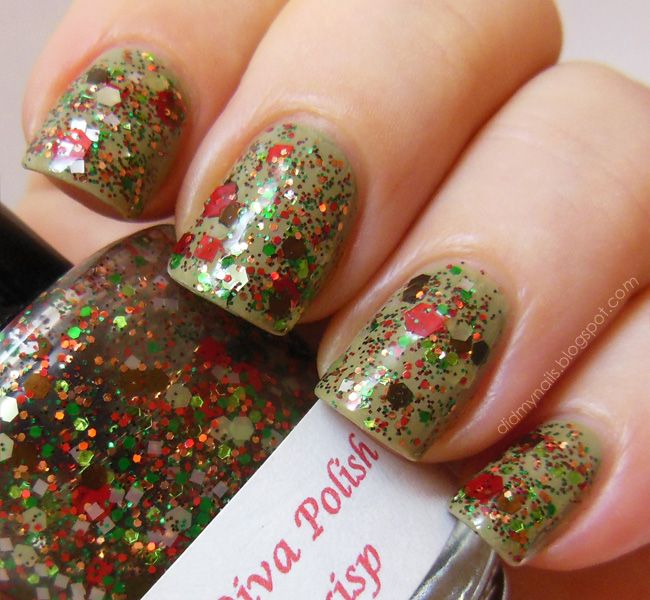 I love the mix of glitters in Apple Crisp! There's green, red, brown, and translucent white in several shapes and sizes. The larger glitters are matte, but the smaller ones have so much sparkle! This is also is the first scented polish that I've actually enjoyed. Apple Crisp is infused with a vanilla sugar scent that, a day later, still smells warm and delicious.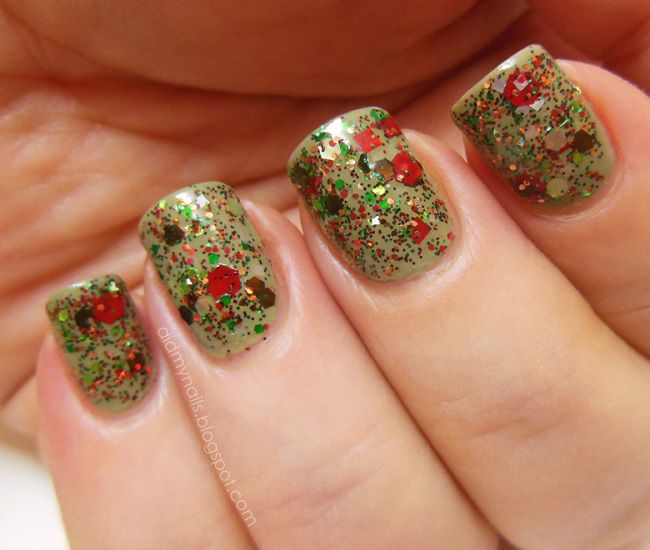 How cute are those large, red "apple" pieces?! And I love the balance of the bold, pretty brown and the soft, translucent white. Apple Crisp applied smoothly, with a good consistency. I'm wearing two coats here, with just a little bit of extra dabbing to fill out a couple of spots. I used two top coats, one of Gelous, followed by Seche Vite, and everything was smooth.
I have a couple more polishes from
Darling Diva
to try soon, and if they wear anything like Apple Crisp, I expect to be very, very happy.