After having this beautiful creme on my wish list for a while, I was so excited when I finally found it. This was exactly what I needed in the aftermath of those massive glitterbombs!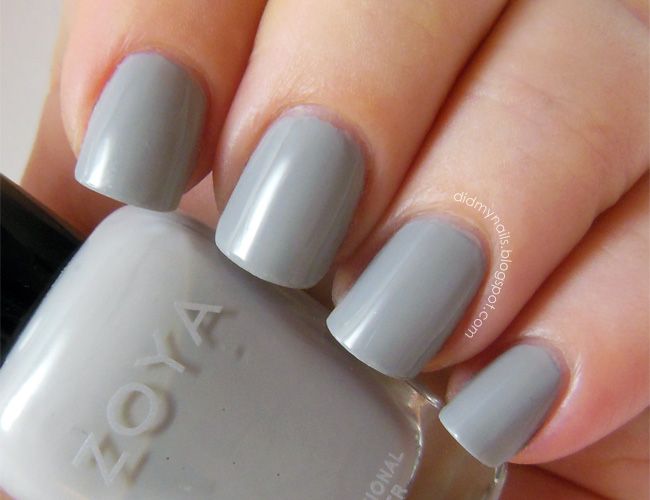 Zoya Dove is perfectly named; this dove grey polish is so soft and pretty! It's practically a pastel, which makes it a great shade for spring, but it's easily versatile enough to wear in any season (because I'm so worried about being seasonally appropriate, right?). It was opaque in two coats, but I added a third for these photos, just to be safe. It's worth mentioning that it wasn't a great self-leveler, but rushing my top coat (SV) smoothed things out just fine.
As much as I love glitter and shimmer and all things fancy, Zoya Dove is the first creme I've worn in a while that I haven't immediately started thinking about embellishing with some sort of top coat or nail art. It really is refreshing!