So the plan was to post some Halloween skull nails today, unless I just completely failed at that idea. And, well, I didn't
completely
fail at it...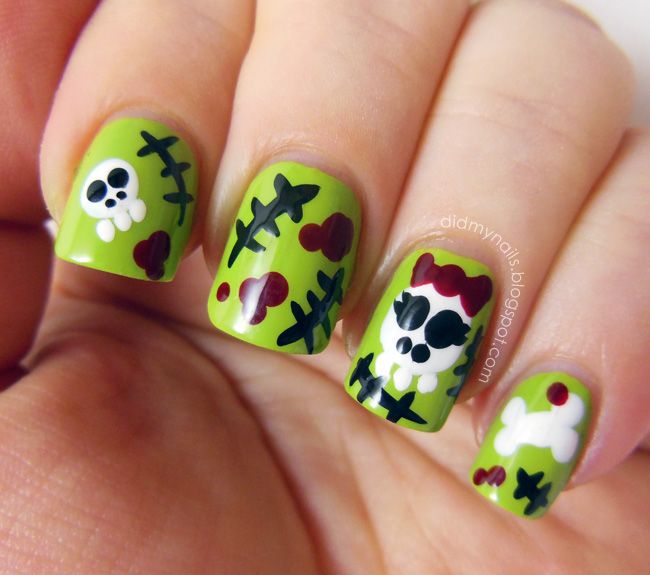 I actually think they came out pretty cute! Only, those teeth are just way huge. So huge that these look less like skulls and more like baby, albino
Cthulhus
, which is why I went with the bone on my pinky, to at least suggest that if you squint a little and look at them in the right light, they may kind of be a general skull-ish shape. I still like 'em, though, ginormous teeth and all.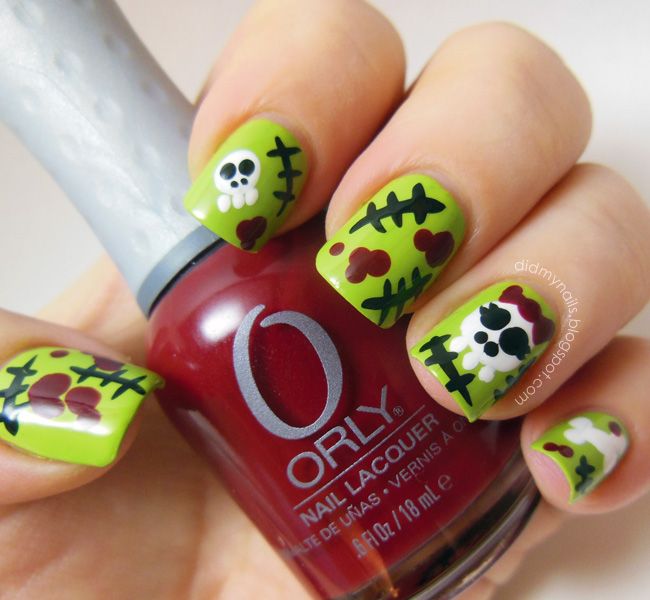 The base colour is Sally Hansen Lickety-Split Lime, and the bones are China Glaze White on White. I dotted the eyes with China Glaze Liquid Leather and used my Orly striper in Jet Black for the stitches (and the little eyelashes on Ms. Cthuluskull). The blood droplets and the bow are Orly Grave Mistake.
So yeah, next time, smaller teeth, but these were still a lot of fun to do. I was so tempted to try those two fingers over again, but I (just barely) managed to restrain myself and just enjoy the little squidly-bones as they are.