Previously released as Facets of Fuchsia, Revlon Scandalous is a black, jelly-based polish that's packed with fuschia/purple hex- and micro-glitters. Just in the bottle, or looking at my nails in the living room, I thought the glitter was straight-out purple, but when the light hit it, I could definitely see that fuchsia tint!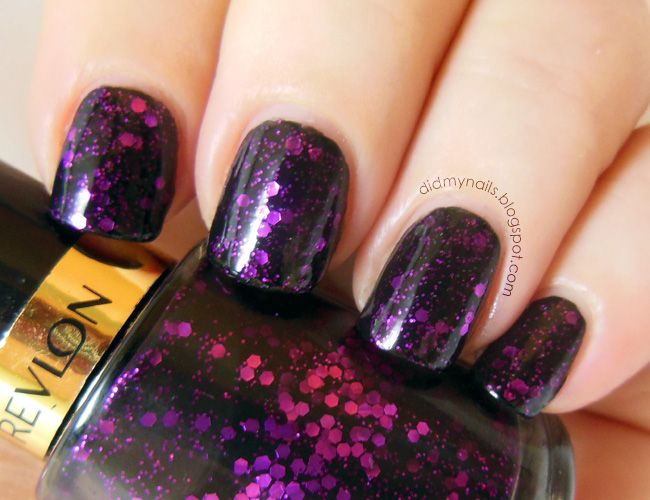 This is two coats over a base of China Glaze Liquid Leather. The first time I tried to swatch Scandalous it was kind of a hot mess, all gloopy and chunky and uneven. I'm more than willing to accept, though, that my application was to blame--in trying to get the black jelly base to coat evenly and fully, I ended up with more glitter than I knew what to do with. So this time, I started with that base of black and then stuck to thinner coats of Scandalous. That way I didn't have to worry about getting it opaque, and the glitter spread all beautifully and evenly...it made all the difference, and this time I loved it! After it was dry I doubled up on top coat (Gelous and SV), and the shine on top of this deep, sparking colour was amazing.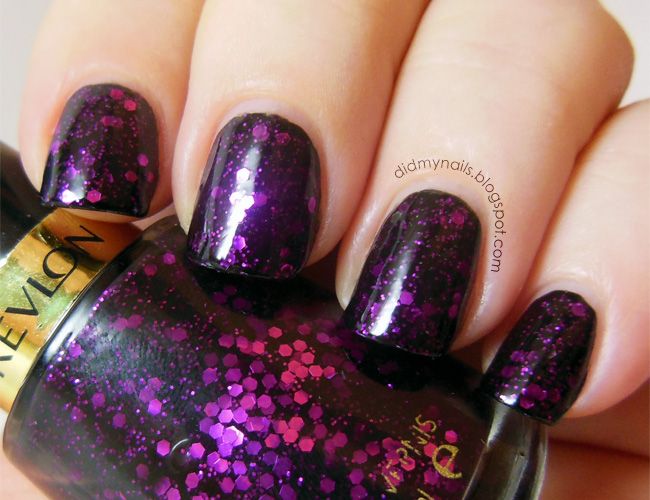 Scandalous is another one of the prize polishes in my current
giveaway
, which ends in just under a day and a half! I can't even believe how many people have stopped by since it started, less than 2 weeks ago, so I want to say thanks again, very sincerely, to everyone who has visited Did My Nails!