Just when I thought I was all set to dive into some autumn polishes at last, I was gripped with the need for some neon. I had quite a few of them sitting in my untrieds, though, so instead of narrowing down my choices, I decided to take a page directly out of
Veronica's
book and use ALL the neons!!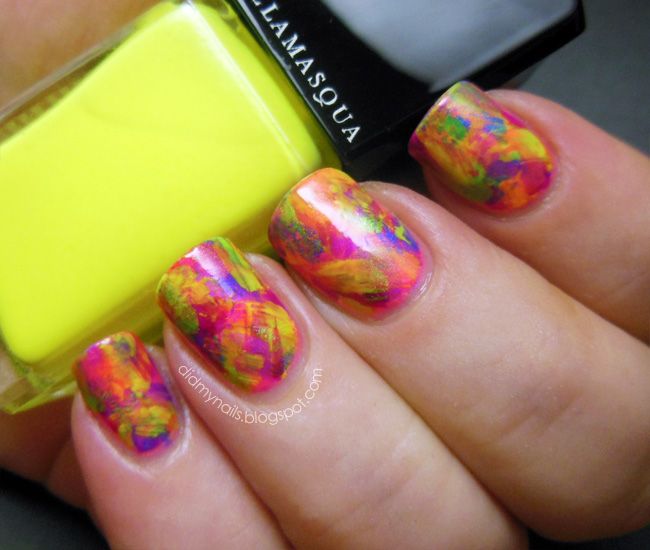 In addition to Illamasqua Rare, I used a bunch of polishes from this summer's China Glaze neon collection for this manicure: Pink Plumeria, Hang-Ten Toes, Love's a Beach, Under the Boardwalk, Splish Splash, and I'm With the Lifeguard.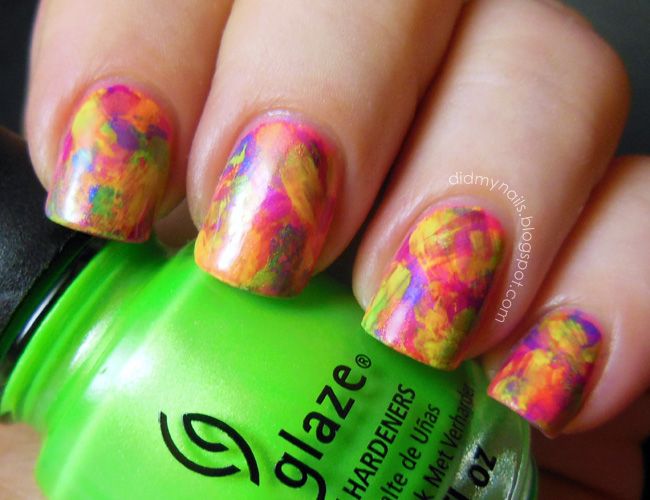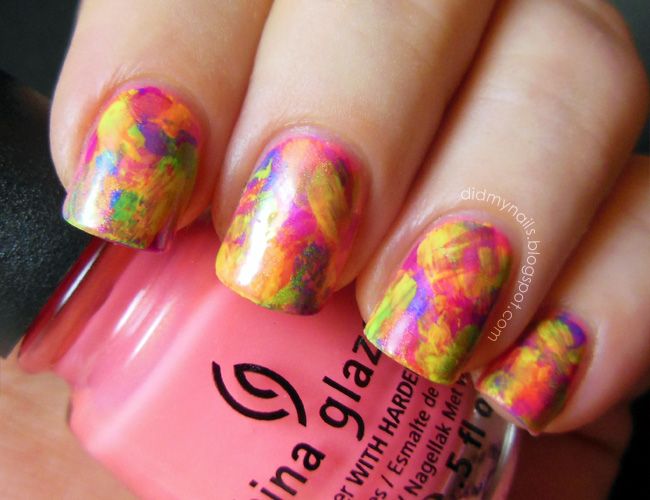 Not only was this a lot of fun to do; it's also really easy! Veronica calls it abstract brushstrokes, and that's pretty much exactly what it is. As she explains in her
video tutorial
, after you put down a base of your lightest colour, you start adding random brushstrokes from darkest/most opaque to lightest. Then do it again, and voila! There's art on your nails!