Top of my Halloween nail art list to try, practically compulsory, was some candy corn nail art. At no other time of the year do I ever say, "Ooh, know what I could really go for? Some candy corn!" But come October, it's the go-to candy; no other sweets say Halloween like candy corn can. Except for
maybe
candied apples, but the only time I ever tried eating an actual candied apple, I was so convinced I was going to lose a tooth any second that it was more of an exercise in caution than an actual, y'know, snack.
So yes, I'm on the candy corn nails bandwagon with a gradient...
The colours are all OPI: My Boyfriend Scales Walls (off-white), In My Back Pocket (orange), and Need Sunglasses? (yellow). Much as I use and love these polishes, it's nearly time to get back-ups of all three of them--and hopefully I'm not running as low as I think I might be because they've still got some work ahead of them this week!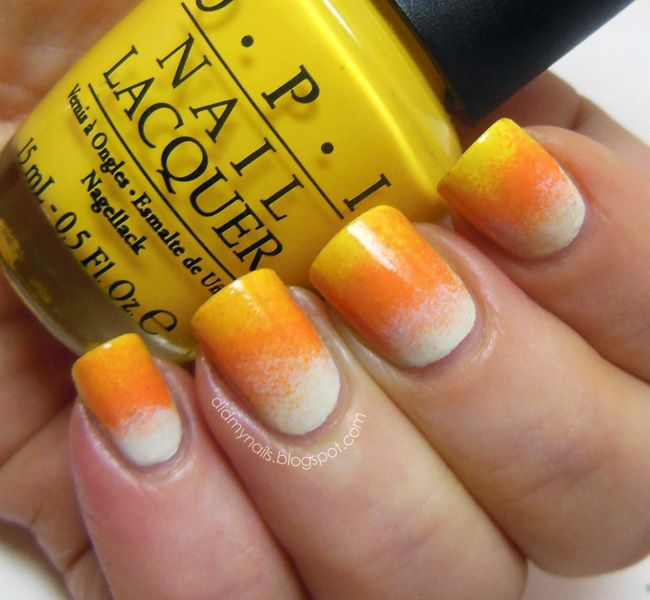 Next up: skulls! Or if I completely fail at that idea...something totally different!
It's nice to have a plan. ^_^