Today's theme for Twinsie Tuesday turned out to be a tricky one: a manicure in a fugly colour. Fugly usually means reeeeeally, really ugly. But were we supposed to pick a polish that's just plain awful, or was the idea to find something that's so weirdly ugly that it somehow manages to be awesome?
I just recently used my best "uglyawesome" polish,
China Glaze Zombie Zest
, and it was too soon to go back to it already. Then I remembered I had an untried, an impulse, bargain buy I was hoping would also fall into that same category, Love Impact LP32. Unfortunately I think it may be just plain blech. But hey, either way, theme success!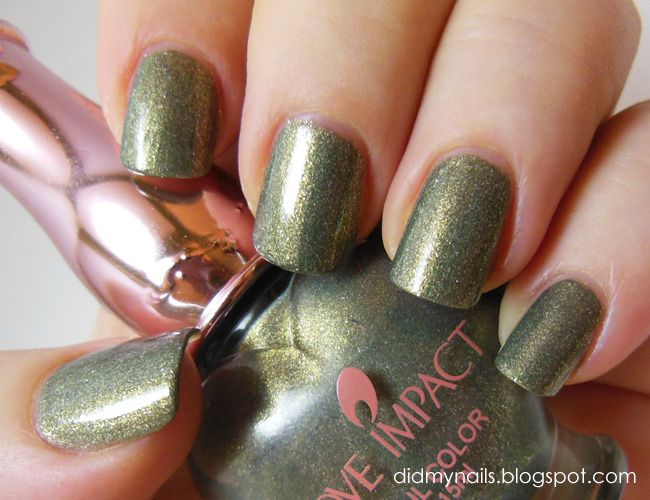 I found all of nothing about this brand online, but the bottle says it's made in Korea. When I picked it up I saw the golden shimmer and possible duochrome and thought, "Eh, for a buck-twenty, I'll give it a shot." And the first coat I laid down was surprisingly pretty, a much grassier green, bright with just the hints of blueish grey and that pretty, gold sparkle. First coats can be so deceiving.
It actually looks like they couldn't decide whether they wanted to dupe Chanel Peridot or Graphite and just dumped both formulas into the same bottle, leaving it looking a little bit like both and nowhere near enough of either.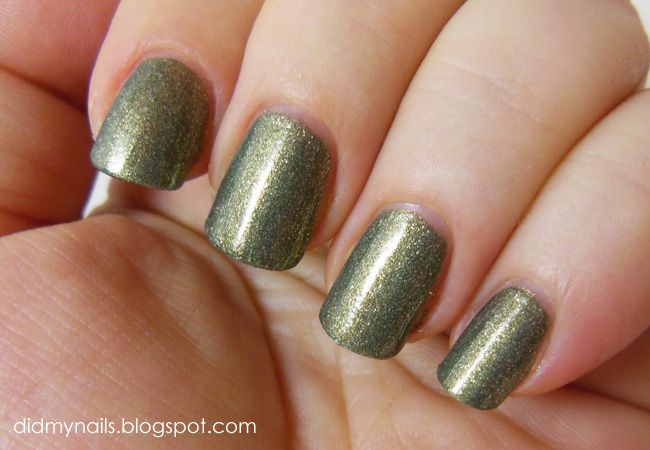 I don't know if it rises to the level of full-on fug, but it's not one I'm ever likely to wear again. Every few glances I think it's kind of unconventionally cool after all, but if it weren't for the current duochrome trend, if similar polishes weren't "in" right now, I doubt I'd feel the same way.
I feel a little bad for giving this one the big thumbs down, but them's the breaks...they can't all be made of win and skittles!
I'm really curious to see what the other Twinsies picked out for this one...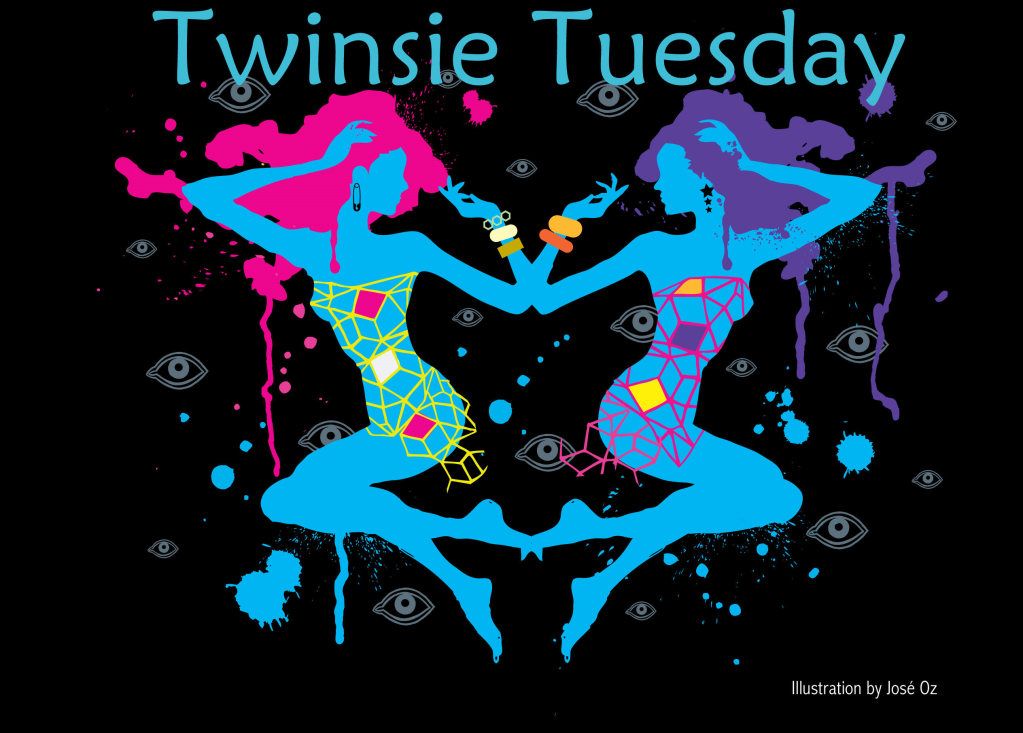 Amanda at
Amandalandish
Anna at
Going to the Showing
Anne at
Grape Fizz Nails
Ashley at
Art Evolve
Brandi at
The Collegiate Nail
Chelsea at
Nailed Blog
ChiChi at
I'm Just Me...ChiChi
Cordia at
Seriously Swatched
Elizabeth at Did My Nails
Jenn at
All That is Gorgeous...
Jenna at
I'm Still Thinking...
Katherine at
Haul of Fame
Maribeth at
Obsessive Cosmetic Hoarders Unite
Marisa at
Polish Obsession
Meredith at
Polish and Charms
Nory at
Fierce Makeup and Nails
Rachel at
Top Coat It
Sarah at
See Sarah Swatch
Tara at
Polishy of Truth