Again with the lackluster polish names! I picked up Sastinnie P632 Rose because just looking at the bottle, I had no idea what it would actually look like, and that kind of intrigued me. Was it a metallic, a foil, a shimmer, even a (shudder) frosted pink straight from the 1970's? The answer is...yes? And I love it! Almost love it, that is. But more on that in a minute. First, a picture!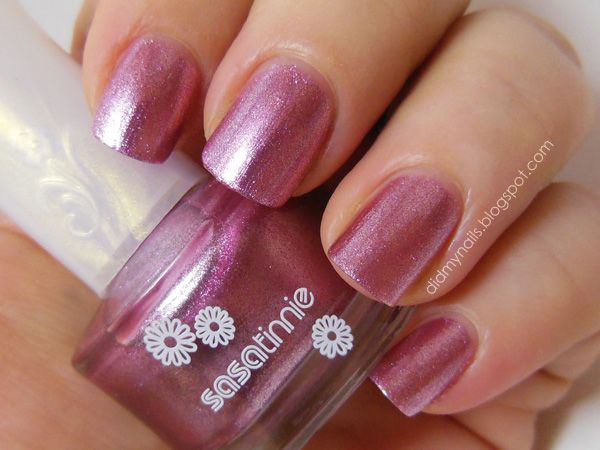 As to whether it's a metallic, foil, shimmer, or frost, it's really a bit of all of them. Primarily a foil polish, this rosy pink (with soft, lilac undertones) applied beautifully. The first coat was a bit thin and patchy, but it built very well--a couple of nails have a 3rd coat, but that's more to do with my paint job than the formula itself. And the foil is so shiny and reflective as to be practically metallic! It's not a smooth, mirror shine, though, due to the foil particles, which act a bit like shimmer in indirect light. And yes, it's just the tiniest bit frosty and brushstroke-y, but as much as I usually dislike those things, they don't detract from the overall prettiness. As a matter of fact, seeing how lovely this polish turned out to be has convinced me to give
Zoya Rory
another try.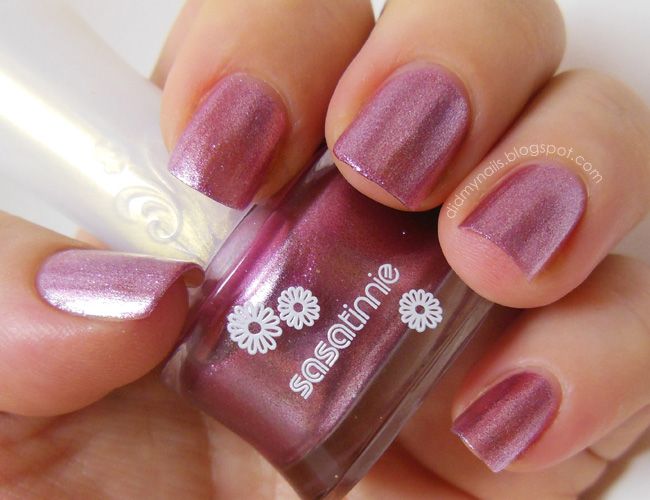 Sasatinnies don't usually have extra designations like "Rose" in their names; it's usually just the number-y blah blah blah. But that extra word holds the key to why I didn't fully love this polish. It's rose-scented. And I can't stand rose-scented. The smell of actual roses? Heavenly. Rose-
scented
things totally overwhelm my ridiculously sensitive sense of smell. So as much as I love the colour and finish of Sasatinnie P632 Rose, I found it a new home with a polish-loving friend who also likes rose-scented pretties.