It's so sparkly! Here's a polish I wore a little while back, Big Money from the Sally Hansen Gem Crush line, a full-coating glitter in soft, shimmery gold with brilliant lavender highlights.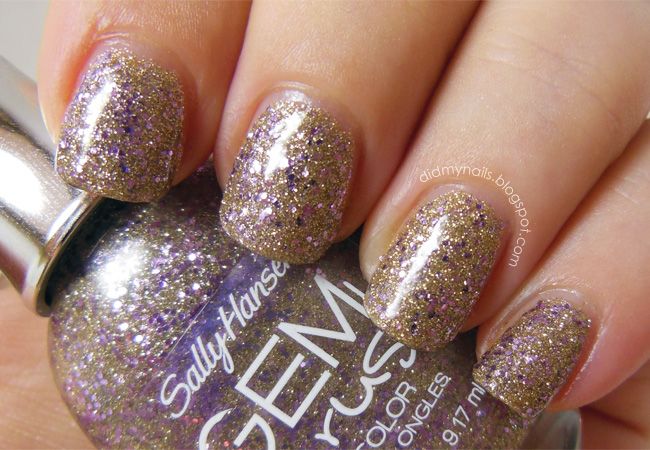 Actually, when I first bought it, I thought the highlight glitter was a rosy pink. It wasn't until I had it on and under direct lighting that I discovered it was actually purple, which, also good! I personally prefer pink to purple, but the lavender and the gold here compliment each other so beautifully that I'm really pleased to have been mistaken. Good call, Sally H!
The formula seemed a little thick at first, but that might not be entirely fair to say since the last full-glitter I'd worn was China Glaze I'm Not Lion, which went on just ridiculously smoothly. Big Money applies, honestly, exactly like you'd expect such a densely packed glitter to apply. It's not unduly chunky or gloopy, and any little thickness in application pays off in the great glitter coverage you get. In fact, here it is after one coat: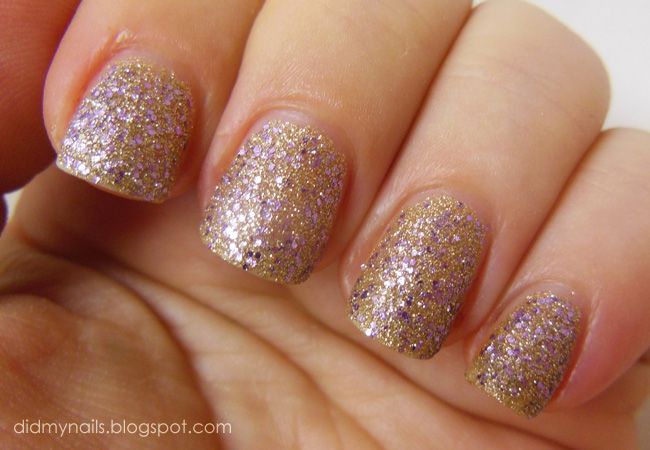 One coat of Sally Hansen Gem Crush Big Money
As well as it covers and as brilliantly, densely packed as it is, I wouldn't quite call Big Money a one-coater, though, because I still can see little areas of my nail peeking through the polish. It's not as noticeable, given my crazy-pale skin tone, but you can see the marked difference after a second coat.
Two coats of Big Money
Two coats gave me complete coverage, and the sparkle from all this glitter was fabulous! It definitely calls for a generous top coat, though, to even out the rough finish of so much glitter (I did two coats of Seche Vite).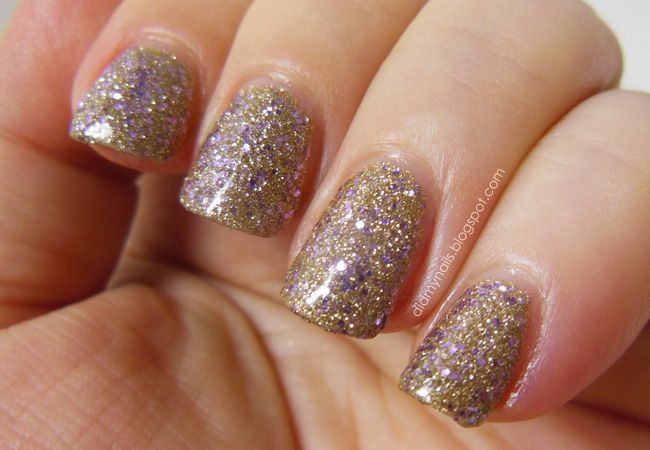 I will absolutely wear this polish again! I love this shade of gold, yellower than champagne but not brassy in the least, and the lavender highlights are just beautiful.
Maybe I'm dating myself a little by saying this, but every time I mention the name, I can't help thinking, "Big money, big money, no Whammy, no Whammy, STOP!" Please tell me I'm not the only one who remembers that... ^_-