Teal is one of my favourite colours, and I'm a total sucker for glitter, which means I pretty much have no choice but to love Revlon Radiant.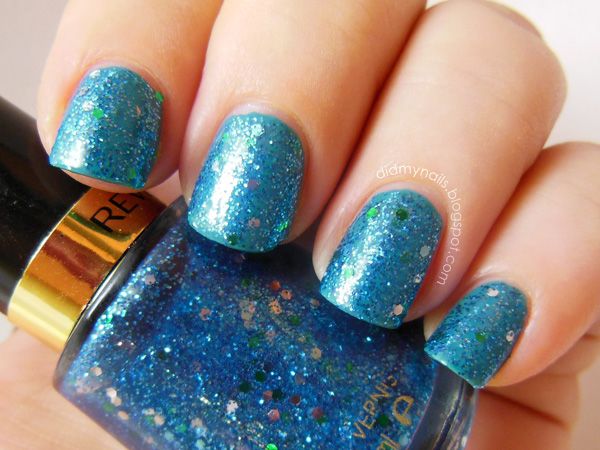 I'm wearing two coats of it here, over OPI Fly. They're both the slightest bit greener than I was able to capture, but they're so well suited for each other--practically a perfect match! Radiant is predominantly made up of small, teal glitters, but it's also sprinkled with medium glitters in silver and green. It could probably be built up to wear on its own, but I love this layered look.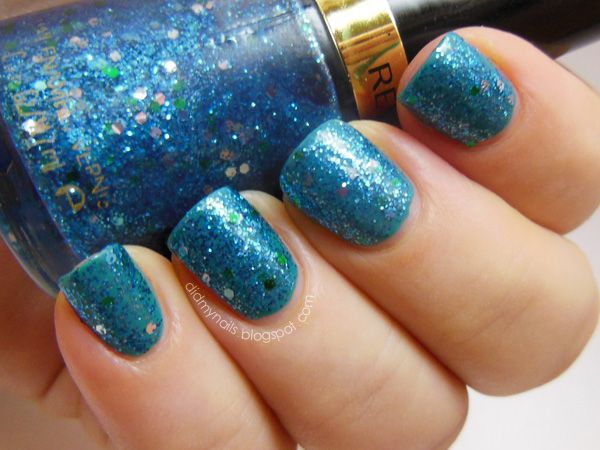 Radiant is one of 4 Revlon glitters in my current
giveaway
!