This week's Twinsie Tuesday theme is "Animal Inspired" nails. I wanted to push myself a little outside of my comfort zone with some nail art for this, so I cruised Google images until this guy caught my eye.
Meet the poisonous
Red-Backed Dart Frog.
Native to South America, in addition to being insanely brightly coloured, it can cause cause serious injury to humans and will kill your chicken dead. "Outside my comfort zone"? Check.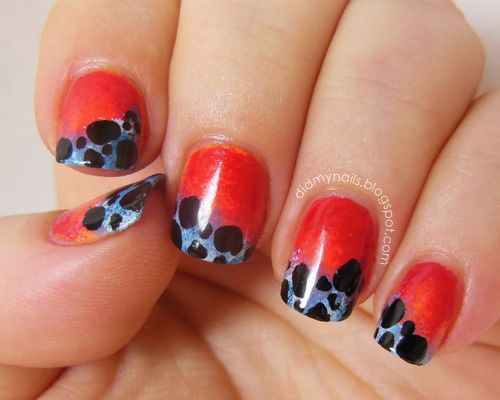 I used nine different polishes on this manicure, not counting base and top coat, which...okay, I used eleven different polishes on this manicure. After laying down a base orange of OPI In My Back Pocket, I sponged on China Glaze Make Some Noise and Revlon Colorstay Red Carpet, trying to go darker towards the top and edges. Then in varying directions along the bottom I used a torn corner of my sponge to apply the blues (Orly Blue Collar, essie Bikini So Teeny, essie Borrowed and Blue, Revlon Colorstay Blue Slate, and OPI Ski Teal We Drop). Then when I was happy with how my blues looked, all nicely sponged together, I went and covered most of it with dots of China Glaze Black Leather.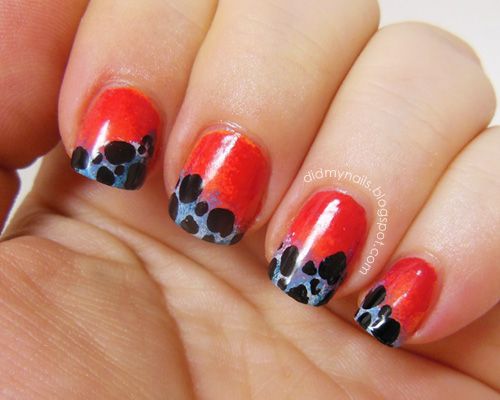 I had so much fun doing these nails! It was definitely a challenge, but I think I'm going to keep on the lookout for more interestingly coloured animal patterns to try. I know Husband wants me to have a go at the one he called the Hypno-fish.
Looking forward to seeing what the other Twinsies did today!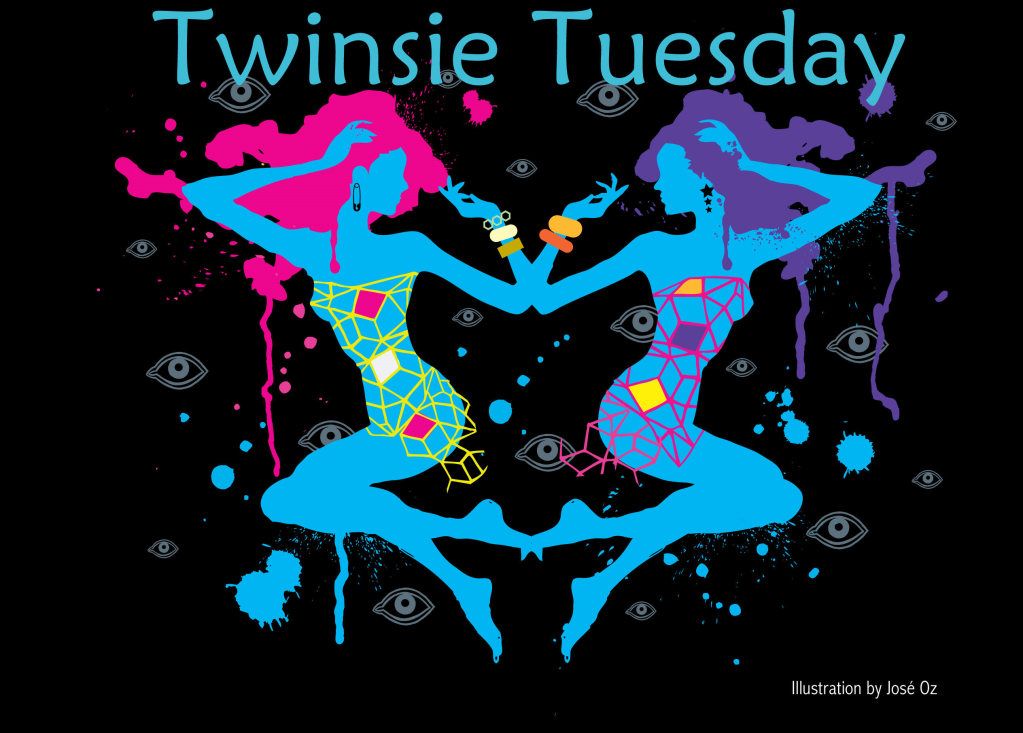 Elizabeth at Did My Nails