I have a big polish happy today. Not only did my favourite store just start carrying Nubar, but when I went in this week to ogle the new pretties, they had Black Polka Dot! I hustled home and tried it on with Zoya Wednesday.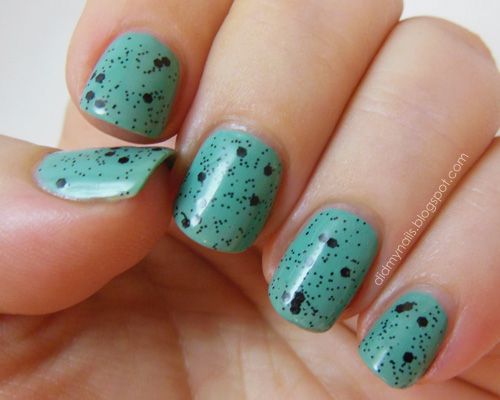 I love the result--it's like robin's eggs!
Nubar Black Polka Dot is a clear base filled with 2 sizes of matte black glitter ("small" and "tiny"). Much as I love the way it looks, I did have a little trouble getting it to play right because of the tricky formula. The clear base is super-thin and runny, so while it picks up plenty of the tiny glitter and distributes it evenly, the larger (aka "small") ones kind of slid off the brush. It wasn't very hard to dip back in and pick up more, but that did mean being careful not to get too much of the clear polish on the brush again. Still, even with the extra work, so totally worth it.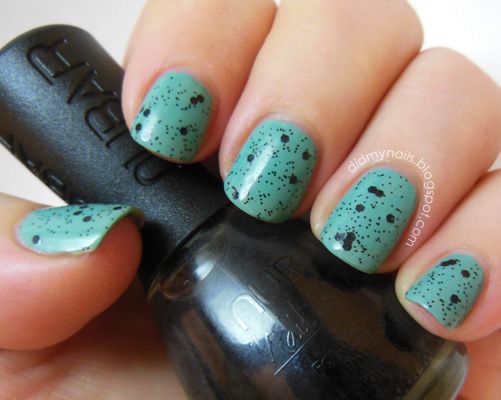 Imma layer this on everything!