From the first preview swatches of the Zoya Surf Collection, my eyes were drawn to Meg. This dazzling, grassy green somehow manages to be refreshing and intense at the same time, and the shimmery foil finish is incredible.
Meg's formula and coverage were great. Easy to apply, totally opaque in two coats with no pulling or streaking, and good drying time too. My second swatch pic seems to over-emphasize the brushstrokes and frosty finish (macro camera mode, you do great work, but sometimes you need to relax), which are the two things I dislike the most in a nail polish, and are the two things that gave me trouble with
Rory
, but Zoya got the balance just right when it came to Meg.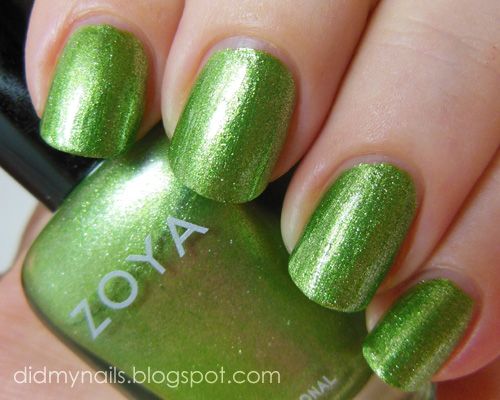 I tried to show a little self-restraint with the Beach and Surf polishes and not buy too many, but I'm really starting to think I need more of these in my life.