Finally--finally!--I have a jelly sandwich manicure to share, courtesy of another fantastic find. The Face Shop OR203, a Korean polish I found in the bins at Colourmix, has the most incredibly squishy texture, and it's richly pigmented while still being alluringly translucent. I've paired it here with OPI Servin' Up Sparkle in a double-decker jelly sandwich.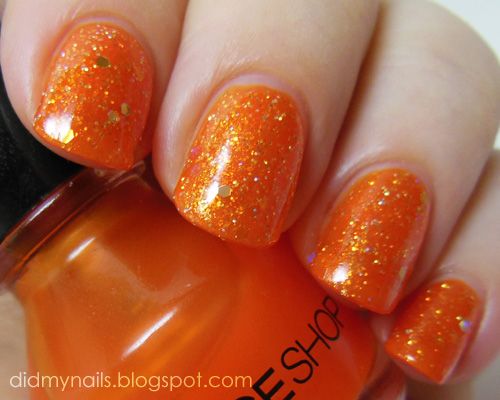 It didn't really need to be a double-decker--I just couldn't stop playing with this deliciously squishy polish! The Face Shop OR203 isn't quite 3-free because it contains formaldehyde resin, but that's only supposed to be a bother if you're allergic or prone to dermatitis. It applied like a dream, not runny at all, and only goopy enough to be nicely jelly-ish from the first coat while still spreading easily and beautifully. It played well with Servin' Up Sparkle too, holding its own while letting the glittery sparkle shine through. There's still a little VNL after several coats, but with the translucent finish it looks just fine.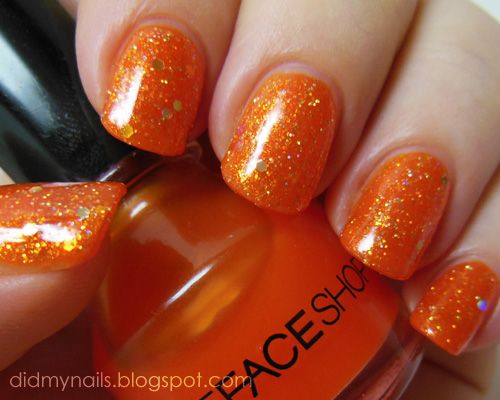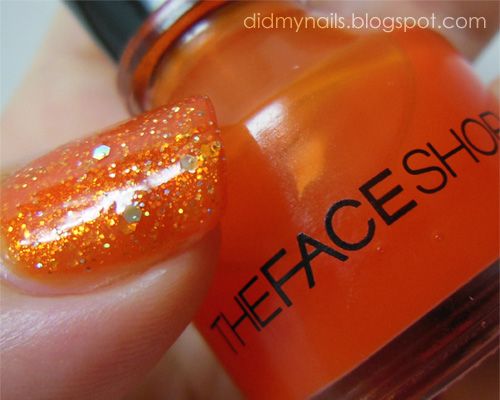 I still have fingers crossed that these scheduled posts are appearing as...well, as scheduled...while I'm on the road. I'll be checking in from the States when I can and look forward to catching up with all the great blogs I follow when I get back!