Today's nails were originally supposed to be a jelly sandwich, but when I saw how brightly lime green the base colour was, I decided to go with a pale glitter for contrast and leave the sandwich open-faced.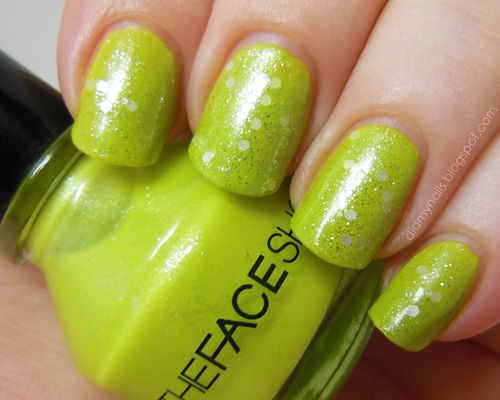 After a "primer" coat of OPI Did It On 'Em, I used about a coat and a half of The Face Shop GR501, a shimmery, near-jelly, practically neon lime green. It's translucent enough for a bolder glitter to show through, but like I said, with such an intensely bright colour, I thought subtler was the way to go, so I added a coat of OPI Pirouette My Whistle on top.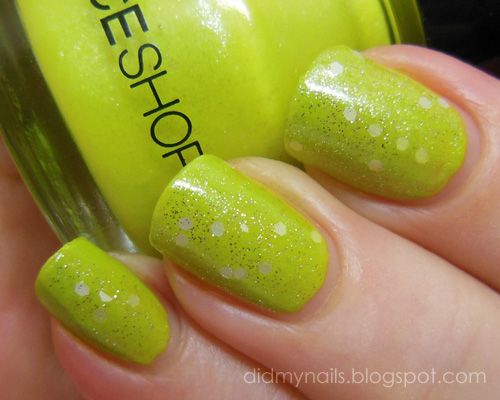 Radioactive kiwi, anyone?