Today's post is another find from the bins at Colourmix (and another polish that deserves a much prettier name than it left the factory with), Nail Color NK-26. A thick, white jelly full of iridescent flakes and holographic glitters, there's so much going on in this little beauty! In my head I've dubbed it Fairy Blizzard.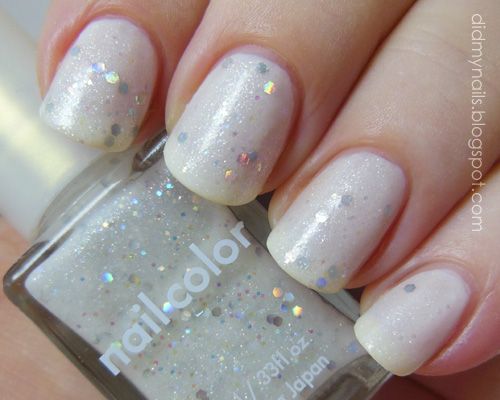 Shown is about a coat and a half over the same thickness of OPI Don't Touch My Tutu! (a plain, white jelly), but I'll probably wear NK-26 by itself next time. I could easily have fished out a little more glitter to add to my pinky here, but I wanted to see it as it came out naturally this first time.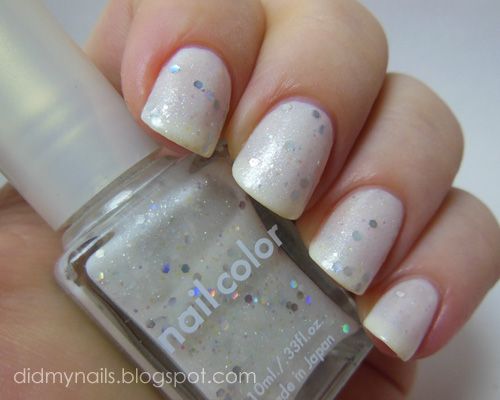 I keep hearing
The Waltz of the Snowflakes
, from The Nutcracker, when I look at this pretty polish (specifically the part 2 minutes in, if you watch the video). I couldn't find anything about this Japanese brand online. 3-Free? I have no idea. But it does have a small English warning sticker on the bottle saying that it's flammable and that I should "Keep out of children."