When I first saw the early swatches for the new China Glaze On Safari Collection, I thought the glitters looked nice, but didn't see any need to have two of them. I'm really more partial to silver than gold anyway, but I figured I'd still maybe pick one of them, just for the fun of having a new glitter to try. Then I saw the bottles in person, and the choice was easy: I had to have them both!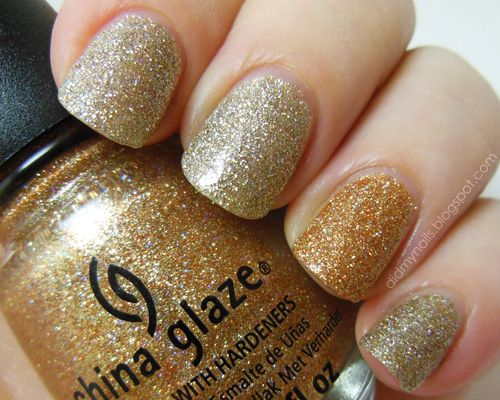 Both polishes are beautifully gold, but they have decidedly different hues. I'm Not Lion has soft gold and silver glitters that make it look like super-sparkling champagne. I Herd That is more yellow, with red/copper accents, and the combination is all kinds of fiery brilliance. The formula was great on both as well. Totally opaque in about 2 1/2 coats (pay no attention to the little bit of VNL on my index finger--outside of macro camera mode, there's nothing to see but glittery awesomeness). Coverage was nice and even, with no pulling or streaking, and they're thick and rich without being in any way gloopy or heavy. Seriously, these glitters are a dream. The finish is a little rough, as you'd expect, but two top coats made it smooth enough.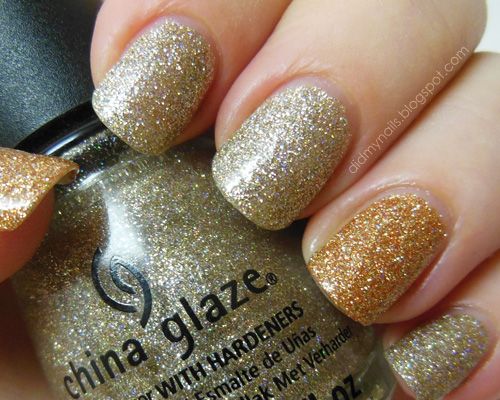 Did I really think having two gold glitters in the same collection was a little redundant? Each of these polishes is uniquely gorgeous--I'm so glad I got them both!