After
Tracie
, I decided my next new Zoya to swatch would be Rory, from the Surf collection. The formula had a great consistency, and it covered very well in just 2 coats. But despite all the pretty, flecked swatches I've seen on others' blogs, on me, Rory was a brushstroke-y, heavily frosted trip to the 1970's. I didn't even want to take pictures. Disappointed, I was about to grab a makeup sponge to see if applying another coat with it would improve matters when I decided that if I was going to be sponging anyway, I might as well try a gradient with Zoya Kimber, the much warmer, brighter pink from the same collection.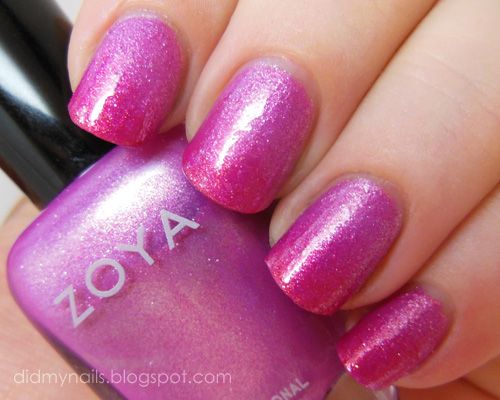 They're similar enough that they blended into each other nicely, but at the same time they kind of accentuated each other's differences, showing Rory's cool, nearly purple tones against the warmer fuschia of Kimber. Interesting result!
In very other news, I'd like to thank Janine of
TheAmazingWorldOfJ
for the Versatile Blogger Award!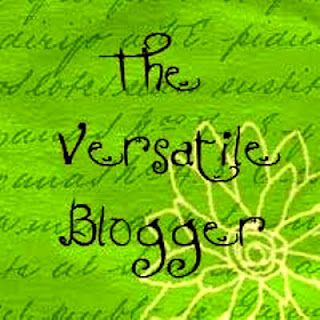 I also received this just a little while ago from
Passion For Polish
, but I'm very grateful and happy to play again, so here goes...
Rules:
1. Nominate 15 bloggers who are relatively new to blogging.
2. Let them know that you have nominated them.
3. Share 7 random facts about yourself.
4. Thank the bloggers that have nominated you.
5. Add the Versatile Blogger Award picture to your blog post.
Okay, 7 more random facts about me...
1. My eyes are blue, green, or grey, depending on what I wear (or even happen to be standing close to).
2. My lucky number is 13. I don't find it particularly luckier than others; I just like to be contrary. Husband and I picked the 13th to get married because we figured others wouldn't, leaving venues, photographer, etc. available for us. Score!
3. I don't have a favourite colour (I have a rotating pool of contenders, but none stays on top for very long).
4. When I was little, I had a dog so ill-behaved that my parents gave him away one day while I was at school. I got off the bus just in time to see him being driven away in some stranger's car. This afforded me emotional blackmail material FOR LIFE.
5. I'm nocturnal by nature. I thought, when I moved to the other side of the planet, that I might manage to kick myself back into synch with the rest of the waking world, but I went right back to being up all night.
6. I always wanted to learn to play the violin, so I started taking lessons a couple of years ago. I had to quit because it gave me tennis elbow. Yes, I'm just that rugged.
7. I once saved two dogs' lives. They were scampering on an ice-covered river when it cracked under them, and they both fell in. They tried to climb out but were shivering and panicking too hard to get any kind of purchase on the edge of the hole (which was breaking away as they pawed at it). I crawled out to them, flat on my belly with my weight spread out as much as possible, and pulled them out of the freezing river. They ran off again like happy little idiots without a care in the world while I froze my butt off walking back to civilization and a fire. I found out later that one of the dogs actually belonged to a friend of mine. :)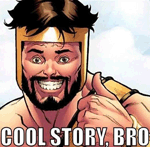 It's hard to find relatively new blogs I'm familiar enough with to send an award to, especially ones who haven't received it before. I failed at this part last time too, but I would very much like to pass this award on to Jen, aka
The Polished Zombie
. She is definitely versatile and fully awesome. Plus she loves zombies and penguins and keeps me entertained with her candid commentary, humour, and most excellent macros.
Edit: I would also like to extend the Versatile Blogger Award to Jenni Lee's
I Relish Nail Polish!
She takes such great swatches of polishes you don't see everywhere else, she has helpful write-ups on things like moisturizing your cuticles, I enjoy the relaxed, conversational tone of her informative posts, and she's a total sweetheart to boot!