Given the problems I've been having with formulas and uncoordinated hands this week, I decided to go with an Orly polish because I've never once had a single problem with them. The colours and coverage have always been solidly strong for me too, so tonight I swatched Orly Oui, a purple/gold, metallic, flecked duochrome.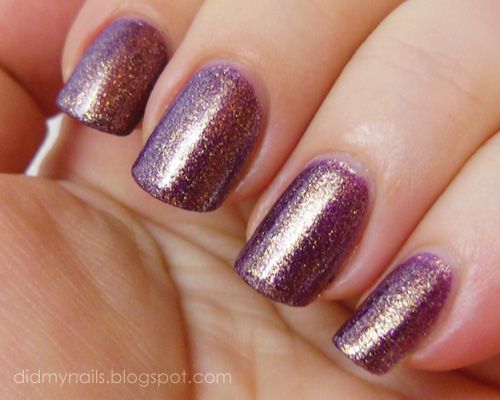 That's a lot going on in just one polish! As such, the formula was obviously different from the Orlys I've used before, but "different" didn't necessarily mean "problem." I think I've gotten a little stingy with my first coats because it seemed surprisingly thin at first, especially for what's actually a thicker polish than most. Once I got a bit more generous it smoothed on like warm butter, covering easily and very well. Oui was totally opaque in 2 coats, no VNL remaining, but since I could still see a little bit of sunlight through some of my tips when I held them up to the light, I gave a couple of them a third pass (doesn't make a bit of difference to look at them, though). The result is a densely gorgeous, deep purple/gold that shifts beautifully in different lighting without losing either colour in the process.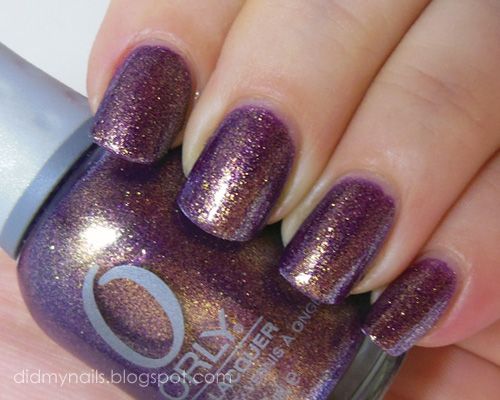 In sunlight, the colour was a rich, plum purple with golden sparks throughout. In direct lighting the purple turns nearly royal without losing its golden fire. And in lower light, the whole thing turns a deep, coppery bronze with just a hint of purple remaining.
(sorry for the blurry pic, but I had to show this awesome copper/bronze shift)
Metallic duos are usually a nightmare for brush strokes, but there's a bit of grit to Oui's gold flecks that keeps the finish rough enough to prevent them. I'm pretty sure they're also what make this polish much thicker than most, but again, that's not a problem--just something to be aware of during application.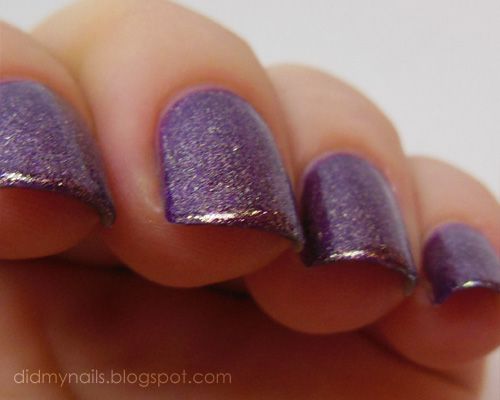 Even though I'm not usually the biggest fan of purple, I'm totally smitten with Orly Oui.