This is exactly the polish I've been looking for! China Glaze Drastic is a dark red jelly that's just ridiculously, deeply luscious. For ages I've been trying to find a dark, blood red that doesn't veer into burgundy or vampy black, and this one fits the bill perfectly.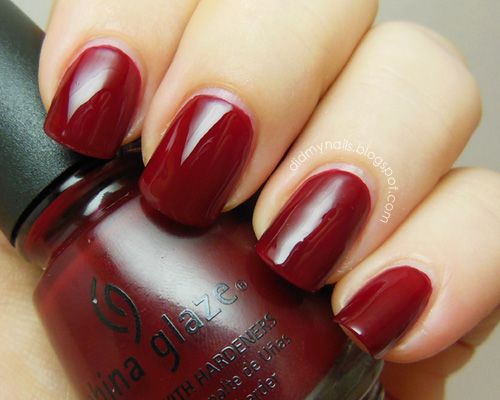 Drastic glided on very smoothly. And amazingly, about a coat and a half (I'm still working on application technique, so my coats can be a little thick) was very nearly enough for full opacity despite the jelly finish. There was a hint of VNL, though, so even if I hadn't wanted to even out my paint job, the second coat was welcome.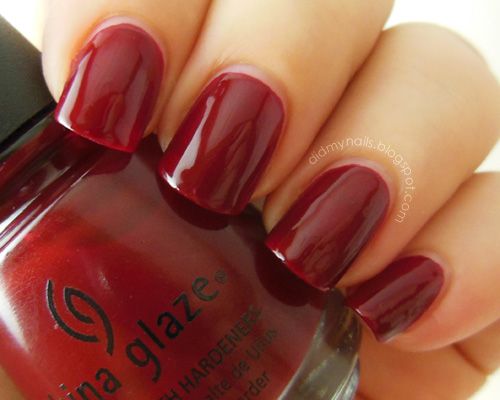 As with most polishes, Drastic can shift in different lighting. In a dimly lit store it was so deep as to be nearly raisin red, but in yesterday's blazing sunlight it looked like I had a handful of fresh, juicy cherries. Even just swinging my lamp around the light box made an interesting difference.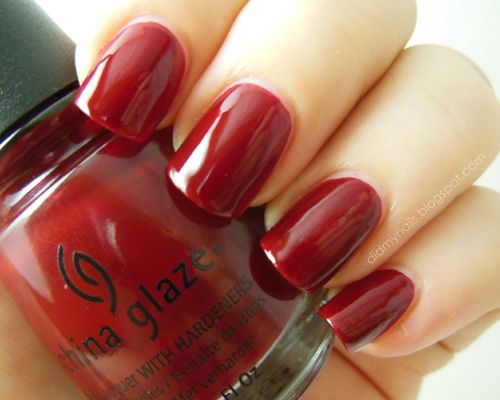 Not surprisingly, the price for all this pigmentation is the slightly trickier clean-up and removal common to such shades. If you aren't careful, introducing remover to this beautiful, blood red can leave your fingers looking like they've been to a crime scene. The red that "bled" over with my remover was easy enough to clean away, though, and didn't stain my skin.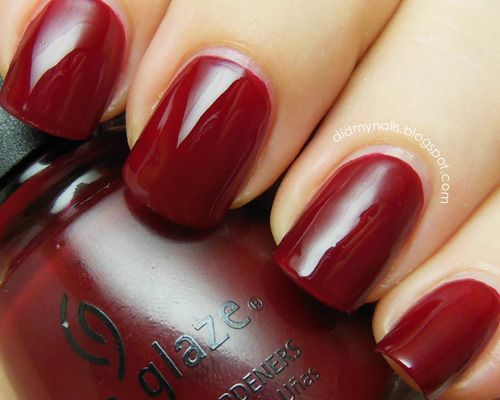 I don't know what science...or possibly, wizardry...lets such a rich colour still hint at jelly translucence, but China Glaze Drastic has me wowed all over.