Having all of one gradient manicure under my belt, you'd think I'd be sensible and practice a bit, but I've never been very good at being sensible. Instead, I plowed ahead and decided to have a go at a three-colour gradient.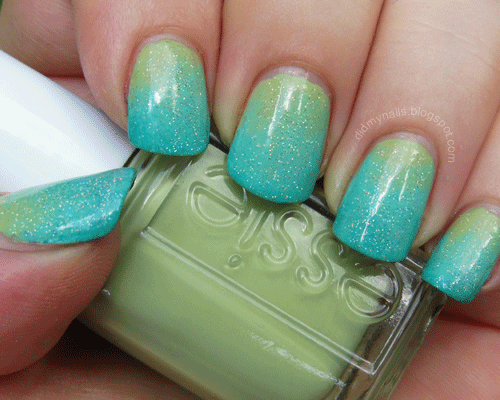 The colours I used are Essie Navigate Her, China Glaze Aquadelic, and OPI Fly, plus some CG Fairy Dust and the usual top coat of SV. That third colour, Fly, came out a little more subtly than I originally intended, but in a rare display of restraint, I decided to quit while I was ahead, rather than risk gunging the whole thing up.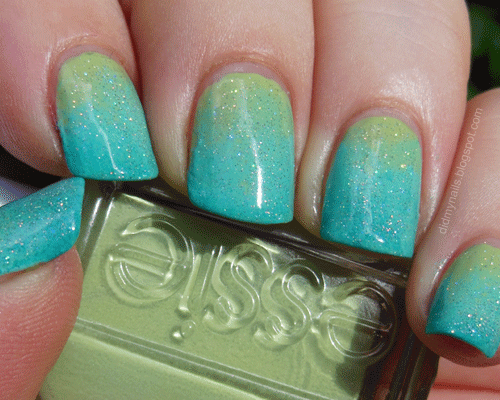 Navigate Her skewed a touch more lime than I expected against the aqua blues, but I was happy with the result, since lime/aqua is one my favourite colour combos. Maybe next time I'll try adding some orange to the mix! I often get frustrated with new things and try to run before I can walk. That usually results in a lot of skinned knees, so I tried not to push it too hard it this time. Apparently, "restraint" is sometimes a good thing. Who knew?!